March 14 & 15, 2023 | The Lansing Center
Join the Michigan Association of Broadcasters and the MAB Foundation as we gather to educate, connect, and celebrate at the 2023 Great Lakes Media Show.
The #MABshow provides attendees the opportunity to learn from industry leaders, network with colleagues from across the state, share ideas, celebrate the award-winning work of students considering a career in the industry, and connect with job and internship seekers. The one-day Great Lakes Media Show includes Beer & Bull, student educational sessions, a station idea share summit, broadcast engineering sessions, the 2023 Michigan Student Broadcast Awards Luncheon, and a Media Career Fair.
Students, educators, and family members of student award recipients, please contact Claire Corr, Events & Member Relations Manager, Claire@michmab.com with questions regarding your registration. 
Special Rate: $143/night plus tax, Use Promotional Code: MAB323
To make room reservation by phone call (800) 333-3333. Please identify yourself as a part of the MAB group and provide the hotel with guest name and requested type of room for the dates of event. Use the Promotional Code: "MAB323" to receive your discounted group rate.
Radisson Lansing at the Capitol
111 N. Grand Avenue, Lansing MI 48933
Keynote Conversations at the Great Lakes Media Show
11:30 am - 12:15 pm, Ahead of the Student Broadcast Awards Luncheon
Listen to insights from prominent Michigan broadcasters ahead of the Student Broadcast Awards Luncheon. Lee Thomas, anchor and host on WJBK-TV FOX 2 Detroit, Rachael Gray & Jackie Green, hosts of The Gray & Green Show on 105.3 HOT FM in Grand Rapids, and Ronnie Duncan, sports anchor and reporter on WWJ-TV CBS 62 in Detroit will chat with students and broadcasters to give a behind the scenes glimpse into the industry, share what it takes to become successful in the ever evolving world of media, and spark new ideas and conversation that will inspire the next generation of broadcasters.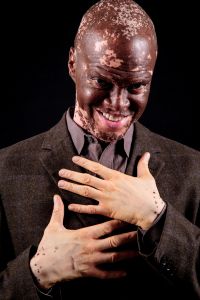 Lee Thomas started his career started on "Channel One", a national news program for teenagers based in New York City.  He has worked for WHAS 11 in Kentucky and WABC-TV in NYC before finding a home in Detroit at WJBK Fox 2.
Early in his career, Lee Thomas was diagnosed with vitiligo, an autoimmune disease that destroys the skin's pigment.  As a television broadcaster that could mean disaster, but Lee says, "The thing that I thought would be a show stopper, turned out to be the biggest challenge and blessing in my life." Now, his story has been featured on various TV, radio and social media outlets around the world.  Lee has traveled extensively sharing his story and techniques on overcoming insurmountable obstacles.
Lee is happy to be given the opportunity to share his story with broadcasters and media students from throughout the state. He'll discuss the importance of developing your authentic voice based on solid storytelling with honesty and integrity.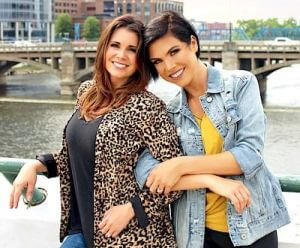 Rachael Gray & Jackie Green are hosts of The Gray and Green Show on 105.3 HOT FM, also known as West Michigan's FIRST all-female morning show. This Michigan Association of Broadcasters award winning duo, that started as a podcast many years ago, is heard weekday mornings live and local in Grand Rapids. They cover everything from the days trending topics to mental health and sharing their most embarrassing moments as parents and women.
Gray & Green will share their journey to morning show glory, how to keep the attention of a national audience while still maintaining a strong local presence, and the importance of advocating for yourself in your career, and life.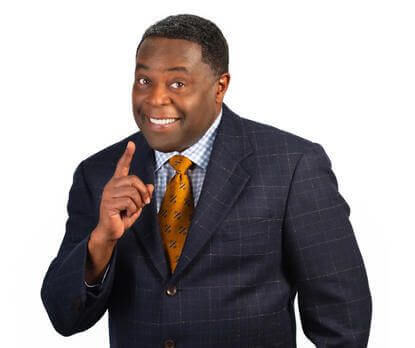 A career in broadcasting can often feel like working with a family, in the case of Ronnie Duncan, the industry is actually a family affair.  The sports anchor and reporter at CBS 62 in Detroit was once recognized as the Sportscaster of the Year in Alabama and spent time as a reporter in Phoenix, Arizona, Indianapolis, Indiana, and Ohio.  Now, his daughter Jericka Duncan is a national correspondent  and anchor at CBS News.
During his talk at the Great Lakes Media Show, Ronnie will discuss his journey, connecting different generations through broadcast news, and the importance of having a strong local broadcast presence.
Tuesday, March 14
6:00 - 10:00 pm Beer & Bull with Carl E. Lee Engineering Excellence Award Presentation, Lansing Brewing Company
Wednesday, March 15
8:30 - 9:00 am Scholarship Recipient Meet-and-Greet (by invitation only)
9:00 - 10:00 am Breakout Sessions 1
Engineering Session: ATSC 3.0 Standards Update
Station Idea Share Summit
Student Session: Social Media
Student Session: Award-Worthy News
10:15 - 11:15 am Breakout Sessions 2
Engineering Session: Defending Against an Online Attack
Station Idea Share Summit
Student Session: The Write Way
Student Session: Podcasting
11:30 am - 2:00 pm
Keynote Conversations
Student Awards Luncheon
Awards Presentation
2:00 - 4:00 pm Media Career Fair
Student Sessions & Awards
Thank you Great Lakes Media Show Sponsors