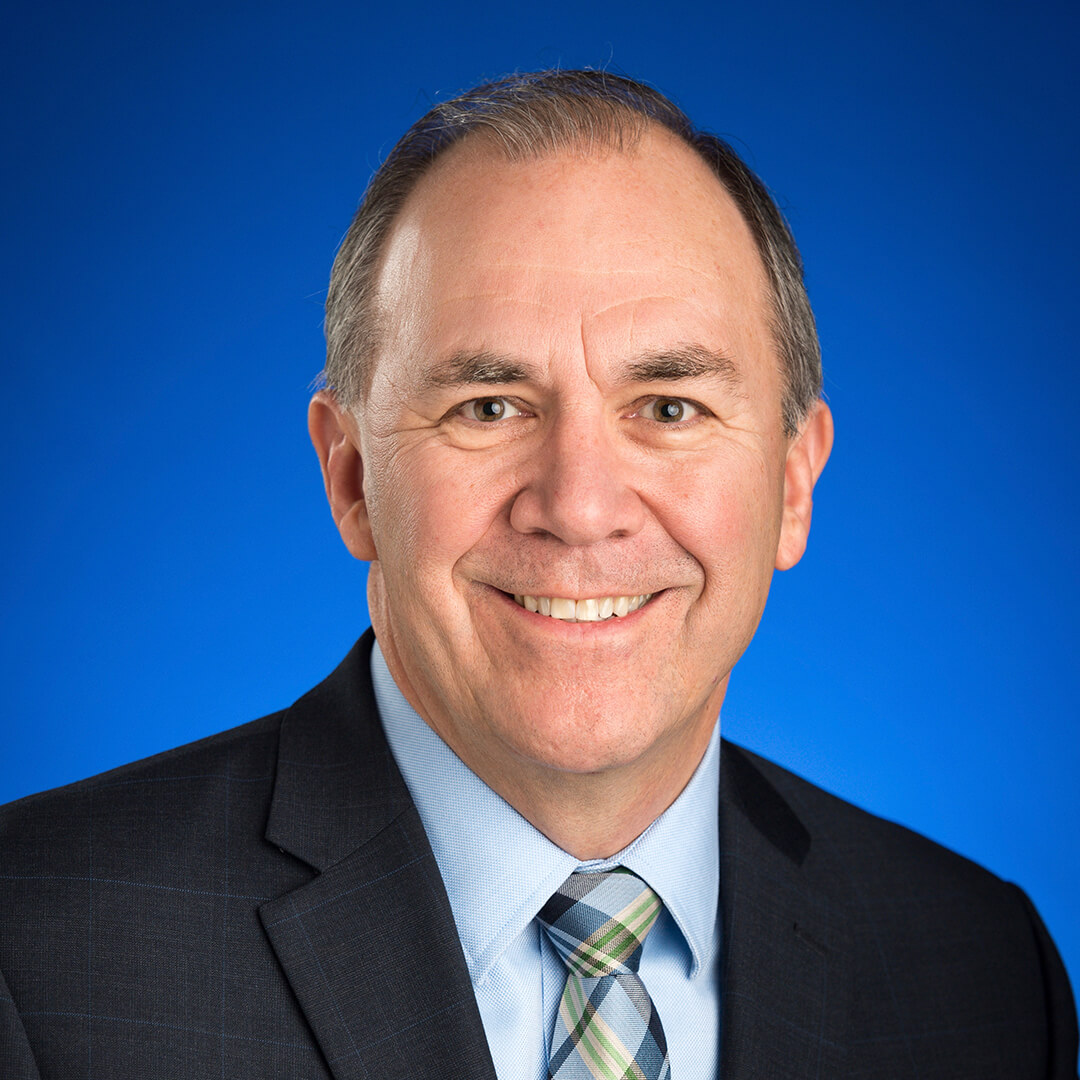 Executive Director/General Manager (Retired) - Michigan Radio WUOM, Ann Arbor, MI
Steve Schram served as Executive Director and General Manager of Michigan Radio, the NPR News & Information station at the University of Michigan, for nearly seventeen years and retired in December 2022. Schram was personally recruited by University of Michigan President Mary Sue Coleman in 2006.
Under Steve's leadership, Michigan Radio expanded its reach and influence with consistently exceptional journalism on the day's most important topics. While at the public media journalism organization, he represented Michigan Radio through countless interactions with loyal radio listeners and generous donors across the state. Michigan Radio is now home to the state's largest public radio news team, based in Ann Arbor, with bureaus in Grand Rapids and Flint. The journalism staffing currently eclipses that of any commercial radio station in Michigan. Michigan Radio's over-the-air broadcast signals reach more than 850,000 listeners monthly across southern Michigan, the largest audience of any news radio station in the state.
Michigan Radio was named Public Radio Station of the Year by the Michigan Association of Broadcasters 13 times in Schram's sixteen-year tenure. During his years of leadership, the station was recognized with the most sought-after journalism honors, including multiple Regional Edward R. Murrow Awards, Michigan Associated Press Awards, including Best News Operation. In 2018, Michigan Radio received the prestigious Peabody, Scripps Howard, and duPont journalism awards for its landmark nationally acclaimed and top-ranked podcast "Believed."
As a result of Steve Schram's dedication and determination, Michigan Radio is considered among the elite public broadcasting outfits in the country while also being equally well-positioned for a promising future as it marks its 75th anniversary this year.
Schram earned his Bachelor of Arts in Television and Radio from Michigan State University's College of Communication Arts and Sciences, where he was honored with the school's Outstanding Alumni Award in 2014. In 2016, the Michigan Association of Broadcasters inducted Schram into the Michigan Broadcasting Hall of Fame.
Steve Schram is also a passionate contributor to the broader public broadcasting sector, donating his time as a speaker, panelist, and an industry board member to various organizations that support the greater cause of journalism and content creation. Steve served on the boards of directors of the Michigan Association of Public Broadcasters as its President, Public Radio in Mid America as Vice President, and Radio Research Consortium as its President. Schram has also served on the boards of Greater Public as Vice President, the Rotary Club of Ann Arbor, the Michigan Association of Broadcasters, and the Detroit Radio Advertising Group.
Before joining Michigan Radio in 2006, Schram served as Senior Vice President/General Manager at CBS Radio (now Audacy) for WOMC and WYCD, Detroit. His previous career experience included Senior Vice President at AOL and Market Executive Vice President for Clear Channel Radio Detroit, today known as iHeart Media. Steve served as market cluster executive and General Manager for WNIC, Dearborn/Detroit, and WKQI/Channel 95-5, Detroit, providing leadership and general management for its top-rated seven-radio station cluster. He began his broadcast career as an on-air personality in Lansing and Detroit.
Steve and his wife Laurie celebrated their 45th anniversary this year. They make their home in Green Oak Township, Michigan. The Schram's have two adult sons who also have careers in the media industry.