Jamie McKibbin Memorial Broadcasting Scholarship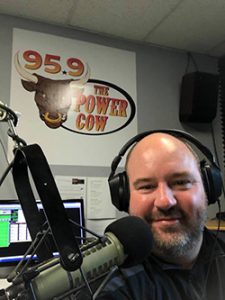 Jamie McKibbin was a lifelong lover of radio and advocate for broadcast education. The Jamie McKibbin Memorial Scholarship Fund, through the MAB Foundation, has been established to honor his legacy and love for broadcasting.
McKibbin, a longtime staple on the Jackson airwaves on K105.3 and its sister stations, along with his wife Katina, were new radio group owners in 2020. They understood the importance of small-market, community-based radio and how valuable the airwaves were to listeners and clients in those respective markets. Katina McKibbin continues to serve as owner and president of McKibbin Media Group today carrying on Jamie's legacy.
Application Includes:
Resume
Letter of recommendation from an instructor or director of broadcast/media department
Other recommendation(s) from internships, work, community or extra-curricular activities
200-word sales pitch outlining "Why You." This should include what makes you enthusiastic about broadcast and media. We want you to share with us how you'll positively impact the industry when you enter the field professionally. How will you be fabulous?  Use this opportunity to help us get to know you and to share your passion for the broadcast industry.
The winning submission may be used by the MAB/MABF in future marketing materials both online and in print.
Copy of School Transcript