MacDonald Garber Broadcasting Purchases WSRT-FM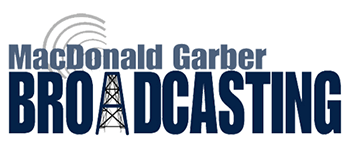 MacDonald Garber Broadcasting is purchasing silent WSRT-FM (Gaylord) and translator W252DA (Petoskey) from Northern Radio.  An application was filed with the FCC on February 28.
WSRT is one of six stations Northern has been selling off.  So far, the company has sold WKLT-FM (Kalkaska), WKLZ-FM (Petoskey) and WCFX-FM (Leland).  With the sale of WSRT, Northern still retains  former WSRT simulcast partner WSRJ-FM (Honor) and WFDX-FM (Atlanta), although those stations are also expected to be sold.
MacDonald Garber currently has under their umbrella WATT-AM (Cadillac), WKAD-FM (Harrietta), WKHQ-FM (Charlevoix), WLXT-FM (Petoskey), WLXV-FM (Cadillac), WMKT-AM (Charlevoix), WMBN-AM (Petoskey) and WZTC-FM (Traverse City).
Patricia MacDonald Garber filed an application with the FCC in mid-February to transfer WKAD to her son, Peter MacDonald Garber.