Robby Bridges & Rochelle Gagnon Join WKHQ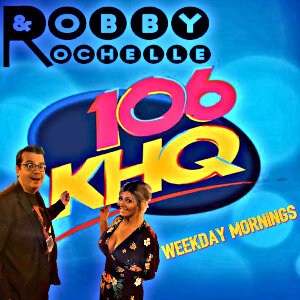 The "Robby and Rochelle" radio show will move to weekday mornings at MacDonald Garber Broadcasting's heritage CHR WKHQ-FM (Traverse City) beginning March 30. The show, hosted by Robby Bridges and Rochelle Gagnon, was previously heard at WDVD-FM (Detroit) and WSHK-FM (Portsmouth, N.H.).
Bridges assumes the reigns of programming as PD, while Gagnon will take on the role of Promotions Director at the station.  They will also launch a podcast.
In addition to their history co-hosting "Robby and Rochelle", Bridges brings a long resume of programming plus on air stops including New York, Boston, Philadelphia, Providence and most notably an 11 year run at Cumulus/Westwood One. He will continue his voice over work and guest hosting on Scott Shannon's syndicated "True Oldies Channel."
Gagnon has worked in marketing and promotions both in and outside of radio and held on air roles at Lakes Media and Cumulus. She also spent 2 years at iHeart Radio as Associate Producer of the syndicated "Mojo in the Morning" show based at WKQI-FM (Detroit).
"We'd like to thank Trish and Peter Garber, Diane Hansell and Gary Berkowitz for this awesome opportunity to join their team to create big, fun, live and local radio in one of America's premiere vacation cities! Whether it was close to my family in New England or Rochelle's in Pure Michigan, we were looking for that special situation to make a difference and to work with Gary and be a part of the tradition of excellence at MG Broadcasting is nothing short of that! Let's go!" Bridges remarked.