Midwest Communications Launches 'Stacks 92.1' in Lansing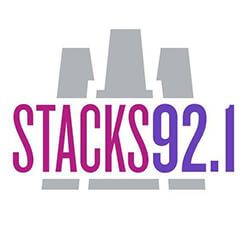 On March 26, Midwest Communications flipped WQTX-FM (St. John's/Lansing) to a rhythmic adult contemporary format with the handle "Stacks 92.1."  The name plays homage to the Lansing Board of Water and Light's Eckert Power Plant, with its three tall smokestacks that tower over the city.
RadioInsight writes that the format is attempting to fill the lack of Adult R&B hole in the market with a broader mass-appeal presentation focusing on R&B/Classic Hip-Hop pop crossovers from the 70s through 2000s.  Celina Sunfield, Brand Manager of Classic Country WWDK-FM (Jackson/Lansing) adds those duties for WQTX.