CMU Public Radio Debuts New Signal in FM Station Network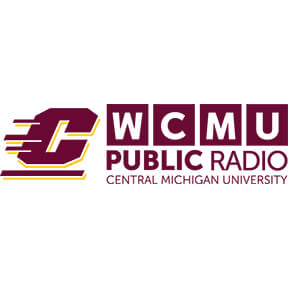 CMU Public Radio's network of stations expanded in recent days with the debut of WCMV-FM (Leland). The former WFCX was purchased by Central Michigan University late last year from Northern Broadcast and was closed on last week. WCMV's 20.5kw signal provides full coverage over much of the northwest lower peninsula, including Traverse City.  CMU previously served the Traverse City market with a translator.
Thc CMU Public Radio network of stations includes WCMB-FM (Oscoda, MI); WCML-FM (Alpena); WCMW-FM (Harbor Springs); WCMZ-FM (Sault Ste. Marie); WWCM-FM (Standish) and now WCMV-FM (Leland). CMU Public Radio also programs WUCX-FM (Bay City) in certain hours.  That station is run in conjunction with Delta College.