GOP Appeals to Supreme Court In Lawsuit Against Governor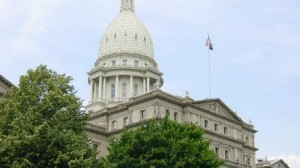 State House and Senate Republicans filed a request late on May 22 for an emergency bypass of the Court of Appeals to have the Michigan Supreme Court hear oral arguments in its lawsuit challenging Gov. Gretchen Whitmer's use of emergency powers during the COVID-19 pandemic, according to a Tuesday (5/26) report in Gongwer.
Last week, the Court of Claims upheld Whitmer's ability to issue emergency orders under the Emergency Powers of the Governor Act. The court also ruled the governor lacked the authority to declare a new 28-day declaration under the Emergency Management Act without legislative approval.
"The Legislature respectfully requests that this court grant emergency-bypass review, reverse the decision of the Court of Claims in part, and hold (1) that the Governor exceeded her authority under the EPGA in declaring an indefinite statewide state of emergency in EO 2020-67; or (2) alternatively, that the EPGA violates the separation-of-powers doctrine of the 1963 Michigan Constitution because it upsets the balance of power that is central to the democratic process and does not provide sufficient standards to guide executive discretion," the Republicans wrote. "In either event, the court should hold that the governor's declaration of emergency in EO 2020-67 and the orders that rest upon the same are improper and invalid."
In the case, House and Senate Republicans challenged the governor's actions through the state's emergency laws, calling them an overreach. In their filing, the lawmakers noted they were partially successful in the Court of Claims and the governor's lone source of COVID-19 response authority at this point is the Emergency Powers of the Governor Act.