NAB Condemns Violence Against Journalists, Provides Resources for Stations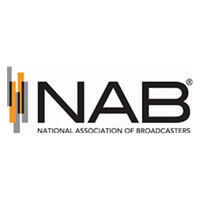 National Association of Broadcasters President and CEO Gordon H. Smith on Monday (6/1) publicly condemned recent reports of violence against journalist and offered resources for stations to defend their First Amendment rights and to help keep news teams safe.
Click here to visit the NAB's "Defending Journalists" resource page.
"I am gravely concerned about recent violence against journalists who are legally covering the protests taking place across the nation.," Smith wrote on Monday. "Equally troubling are reports from some localities that have sought to prevent journalists from covering the news by including them in town curfews, which prompted me today to release this statement."
"Our dedicated journalists in local communities across the country are once again putting themselves in harm's way to cover the news and to shine a light on our nation's challenges.
"This is the commendable charge that you – our members – and your broadcast journalists have taken on. You do not shy away from reporting the news in the face of danger, whether that be a hurricane, tornado, war or dangerous protests.
"We applaud you as your teams work to hold local officials and citizens accountable, to find the answers and to seek justice. This has never been a more important task.
"In an era when questionable information is rampant on social media, your broadcast journalists are providing Americans with trusted news to help them understand what is happening in their communities and around the country – how to be engaged and how to stay safe.
"We believe that the majority of police officers and protesters are committed to acting responsibly in these difficult times. NAB is imploring law enforcement members and protestors to respect the difficult job of our journalists and recognize your essential role in our democracy. Your teams must be treated with respect and dignity and must not be harmed while fulfilling their vital role of first informers.
"We strongly condemn those who assault broadcast journalists simply for providing the trusted news and information Americans need to stay safe, understand events as they unfold and heal as a nation."
On June 1, NAB NAB President and CEO Gordon Smith sat down with Detroit's WDIV-TV and spoke about this same topic.  Watch below: