WSYM to Build Local News Staff in 2021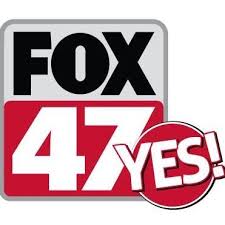 The E.W. Scripps Company has announced that it will expand its commitment to Michigan audiences early next year by producing its own local newscasts at WSYM-TV, its FOX affiliate in Lansing.
The introduction of local news operations at WSYM builds on Scripps' footprint across Michigan: its three markets reach approximately 81% of the state's TV households. Scripps also owns WXYZ (ABC) and WMYD (MY Network) in Detroit and WXMI (FOX) in Grand Rapids. WSYM currently airs local news from WILX, the NBC affiliate in Lansing that is owned by Gray Television.
In addition to building a local newsgathering team in Lansing, the new WSYM newsroom will leverage Scripps' Michigan stations along with Scripps' national content desk to provide Lansing residents the best reporting for regional and national stories.
"The introduction of a local news operation in Michigan's state capital builds on Scripps' already strong presence across the state and will strengthen our ability to provide the news and information most important to the people of Lansing," said Brian Lawlor, Scripps' president of Local Media. "As one of the largest independent owners of TV stations in the country, our original news production is an important part of Scripps' unwavering commitment to impartial and impactful journalism."
Gary Baxter will continue to serve as WSYM's vice president and general manager.
WSYM is the most recent Scripps station to announce plans to produce their own local news this year,  Job opportunities at WSYM are currently posted on the MAB website here.