WHMI Hosts Congressional Race Debate With 8th District Candidates Slotkin, Junge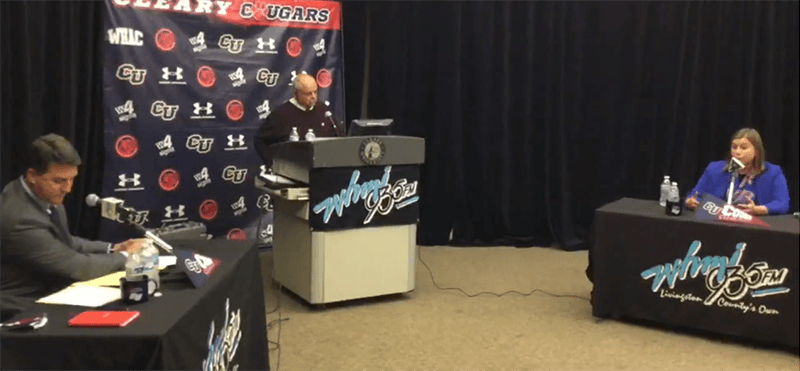 On October 6, Krol Communication's WHMI-FM (Howell) hosted a debate between Michigan's 8th District Democratic incumbent Congresswoman Elissa Slotkin of Holly and Republican challenger Paul Junge of Brighton.  The debate was the third and final debate between the candidates.
WHMI News Director John King moderated the one-hour broadcast, which was heard live on the station as well as broadcast on Facebook Live.  The debate was hosted by Cleary University.