Hillsdale College's WRFH Wins Multiple National Awards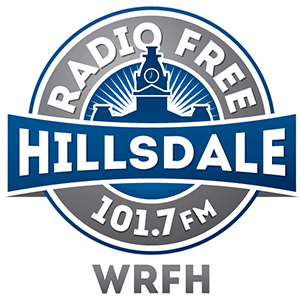 On October 30, Hillsdale College's student-run radio station WRFH-LP was the recipient of multiple awards at the CBI (College Broadcasters, Inc.) National Student Production Awards.  CBI salutes the best in student video and audio production during the presentation of the National Student Production Awards. The best in student media is being recognized for their work.
WRFH student staffers won the following awards:
First place: Best Documentary
(Where All Trails End, Episode 3) Ben Dietderich '20
First place: Best Regularly Scheduled Entertainment Program
(State Facts: Ohio) Jane O'Connor '22
Third place: Best Station Promo
(The Spin Room promo) Matt Montgomery '20
Fourth place: Best Special Broadcast
(WRFH at CPAC 2020) Ben Dietderich, Alexis Nester '20, and Stefan Kleinhenz '21
While the station has won first place honors at the national Intercollegiate Broadcasting System awards and the MAB – Michigan Association of Broadcasters awards, these are their first two from CBI.
The CBI awards were presented during the annual National Student Electronic Media Convention, which was presented online this year.