Protect Your Stations from Random FCC Inspections
You say that the FCC doesn't do random inspections anymore?  Not true, they do. It's easier than ever before.  With so much of our business activities available in our public file and on electronic forms at the FCC, they can easily inspect a station without ever coming to your door.  Additionally they still investigate complaints.
COVID has slowed a lot of things down but not the FCC. Just check the list of EEO audits.  Though an ABIP doesn't stop you from getting a random EEO audit.  It will give you a strong piece of mind. Don't risk getting fined! Sign up today for your MAB Alternative Broadcast Inspection (ABIP).  Our inspector goes over the self inspection list delivering his unbiased opinion on the state of your station including your public file. When you pass the ABIP the FCC is notified and you get a certificate of completion.  The FCC will not do a random general inspections of your station for three years.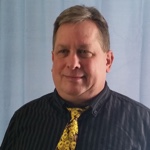 The MAB's 2021 ABIP inspector is Blake Thompson, a well respected ABIP inspector for Ohio. Blake has spent his career in broadcast engineering since 2017 and has helped to educate others on the FCC rules of broadcasting.
Blake is currently the OAB's ABIP inspector, and the chief engineer of WQKT-FM/WKVX-AM in Wooster, Ohio. He received an FCC 1st Class License in 1979, which was converted to a general license in 1985. He has completed numerous programs at Society of Broadcast Engineer (SBE) events since 1989, currently holding a Certified Broadcast Network Technologist (CBNT) certification. He's been an active member of SBE since 1996, the chair of the Ohio Broadcast & Multimedia Technology Conference, and currently local SBE Chapter 70 Chairman. Learn more about Blake
here
.

Consider an MAB ABIP this year.  You'll rest more easily at night.  The ABIP protects your from certain random inspections. 
Learn more and submit you ABIP Inquiry here or call Ann at the MAB office to schedule 517-484-7444.