Michigan Radio Announces The Moth Mainstage Drive-In Show 'All These Wonders'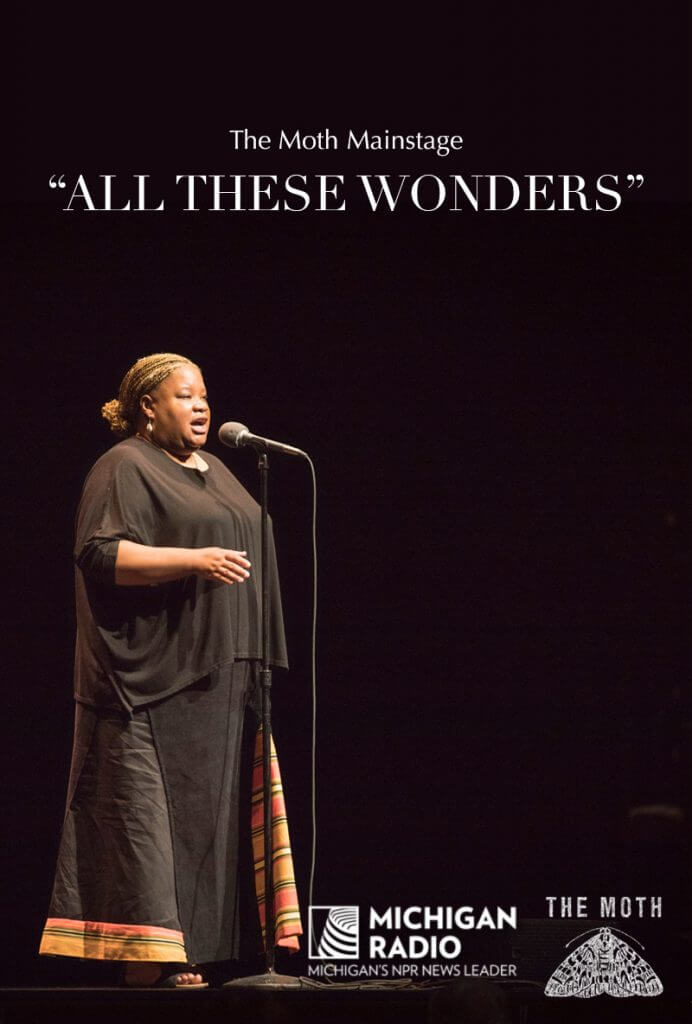 It's been over a year since fans of The Moth in Michigan have been able to gather in person for a night of live storytelling. Now, The Moth returns to Michigan for a unique drive in theater event. Although we still can't gather in large numbers indoors, you can join Michigan Radio for a great night of true Moth stories on the drive in big screen from the socially distanced comfort of your car.
On Thursday, May 20, 2021, The Moth and Michigan Radio will present The Moth Mainstage: "All These Wonders" at two Celebration Cinema Pop Up Drive in locations, at Celebration Cinema Lansing (200 E. Edgewood Blvd., Lansing) and Celebration Cinema GR North (2121 Celebration Dr. NE, Grand Rapids).
Storytelling fans will be able to watch a classic Moth Mainstage show filled with stories on the theme of "All These Wonders" —true tales about risk, courage and facing the unknown. Hosted by Detroiter and Moth storyteller Dame Wilburn with stories by Phyllis Bowdwin, David Litt, David Montgomery, Boots Riley and Martha Ruiz-Perilla.
The Moth is a non-profit organization dedicated to the art and craft of storytelling. In this intimate event, storytellers will share moments in their lives that celebrate the diversity and commonality of human experience and speak to our vital need for connection. Since its launch in 1997, The Moth has presented over 40,000 true stories told live and without notes on stages all around the world. The Moth Radio Hour can be heard on Michigan Radio on Saturdays at 12:00 p.m. and Sundays at 2:00 p.m.
Proceeds from ticket sales will benefit The Moth and Michigan Radio.