Michigan Broadcasters Partner to Air 'Vaccine Town Hall' Across State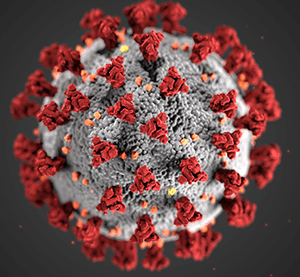 Editor's note:  This program is now available for television and radio stations on the MAB website.  You'll find links on the home page. 
Radio and television stations throughout Michigan are setting aside competition and joining with other local broadcasters in their markets to air a special 30-minute noncommercial program entitled "Vaccine Town Hall: Answering Your Questions." The program is produced in partnership with Detroit's WDIV-TV, WJBK-TV and WXYZ-TV with great appreciation from the Michigan Association of Broadcasters. It will be made available to every broadcaster in the state.
The town hall will be co-hosted by Local 4's Devin Scillian, FOX 2's Huel Perkins and 7 Action News' Carolyn Clifford. It will follow a traditional town hall format with a panel of experts including, Dr. Joneigh Khaldun, Chief Medical Executive for the State of Michigan and Chief Deputy Director for Health in the Michigan Department of Health, Dr. Rudolph Valentini, Detroit Medical Center Group Chief Medical Officer, and Dr. Adam Lauring, Associate Professor in Microbiology & Immunology at the University of Michigan. These experts will answer questions sent by the audience. The program will conclude with messages from some of Michigan's big four professional sports teams and Governor Gretchen Whitmer.
Every television and radio market across Michigan has stations that plan to carry the "Vaccine Town Hall." Stations will air the program on their various channels and streams between May 27 and June 23 for maximum audience coverage. Check your local listings.
"Even though the governor has announced the easement of limits on gatherings and many Michiganders are heading back to their offices, there is still a great need to help people who are reluctant to get the vaccine to do so in order to pout the Covid-19 pandemic behind us," MAB President Karole L. White said. "For many, the issues are trust and the spread of inaccurate information across social media. People still have questions to be answered and research shows they most trust their local broadcast media to provide the accurate information that they need.
"Our goal as broadcasters is to help those who are still on the fence about getting their vaccine. We want to answer their questions with the best and most trusted research and encourage them to make that important decision to vaccinate."
In addition to the "Vaccine Town Hall: Answering Your Questions." Michigan Broadcasters have carried more than 65 of the governor's Covid-19 press conferences live on the air and many have aired local pandemic related town halls.
Michigan Broadcasters collectively donate an estimated $330,343,777 in community service and fundraising efforts to the state of Michigan and its citizens annually. Visit MichMAB.com/Impact to see how some of your local area broadcasters served their communities in 2020-21.