More Michigan Congressmen Sign LRFA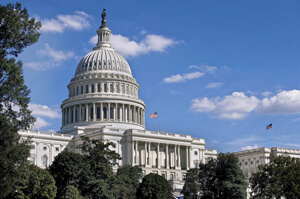 The MAB is pleased to announce another cosponsor has signed on to H.Con.Res.33, the House Local Radio Freedom Act. Congressman John Moolenaar (R-4) has joined fellow Representatives Jack Bergman (R-1), Debbie Dingell (D-12), Fred Upton (R-6) and Tim Walberg (R-7) in support of the resolution.
The NAB reports that they are up to 159 cosponsors in the House and 18 in the Senate. State-by-state breakdowns for the House resolution here.
Please do not forget to thank these Members of Congress for agreeing to be a cosponsor. Go to: https://www.nab.org/performancetax/champions.asp or send an email directly to the member office.
If your Congressman has not yet signed. Call or write his aid today and ask them to support local broadcasters, not foreign record labels. Talking points here.
On the Senate side, there have been no Michigan cosponsors for companion bill S.Con.Res.9.  Senate state-by-state breakdowns here.