Inter-Tribal Council of Michigan Announces New PSA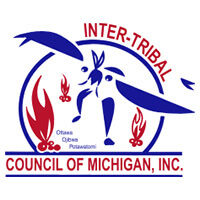 Nationally Recognized Musicians Support Michigan Tribal Communities Highlighting the Need for Increased Vaccinations Among Young Adults

An award winning group with more than 30 million plays on Spotify is lending their music to Michigan tribal communities in a Public Service Announcement (PSA) encouraging the uptake of the COVID vaccines among young adults across Michigan. "The Halluci Nation," formally known as "A Tribe Called Red," blends instrumental hip hop, reggae, electronic dance music with elements of First Nations music, particularly vocal chanting and drumming.
These PSAs were developed based on local survey results and an assessment of demographic trends within Michigan. In large, data indicates that COVID-19 infections are highest among young adults between the ages of 20 and 29 years old. This same age group has been one of the most hesitant age groups to receive the COVID-19 vaccine.  Sharing reliable and accurate information while also debunking misinformation will help to build confidence within the AI/AN young adult population to encourage vaccine uptake.
The Inter-Tribal Council of Michigan's newly produced PSA, featuring Native Americans and Tribal Providers from across the state of Michigan is being distributed on social media platforms, Facebook and Instagram and will be aired via Spectrum Reach Charter Communications in Michigan tribal service areas beginning June 28th, 2021.
The PSAs are also available for viewing on YouTube https://tinyurl.com/itcmiCOVID
Media Contact:
Mike Willette
Communication Specialist
Inter-Tribal Council of Michigan
906-632-6896 x.154
mwillette@itcmi.org