FCC to Mandate Required Backup Power for Broadcasters?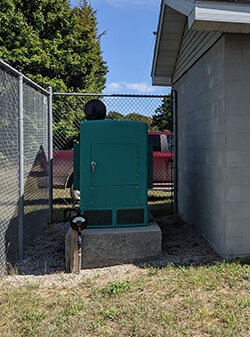 Radio World reports that the latest Notice of Proposed Rulemaking (NPRM) from the FCC "could ultimately lead to a new expense for U.S. radio and TV broadcasters that don't already have backup power at their transmission sites."
The FCC has launched the NPRM to improve the reliability and resiliency of communications networks during disasters. It also wants better situational awareness in their aftermath.
The proposal considers changes to the Disaster Information Reporting System (DIRS), to require broadcasters and other communication providers to report service outages to the FCC. Participation in DIRS is currently voluntary, but the proposal asks if it should be mandatory for participants following a disaster.
The FCC in the proposal asks detailed questions about how backup power can be deployed to reduce the frequency of power-related service disruptions; this following Hurricane Ida and the power outages that resulted.
Radio World says "the commission raised the possibility of requiring backup power for participants in DIRS and NORS, the Network Outage Reporting System, and that list includes broadcasters."
"To the extent that the commission were to adopt backup power requirements, providers subject to them, potentially including cable providers, Direct Broadcast Satellite providers, Satellite Digital Audio Radio Service, TV and radio broadcasters, Commercial Mobile Radio Service and other wireless service providers, could potentially be required to take steps to make their networks more resilient to power outages," according to the notice.
Download the NPRM here.  Read the complete Radio World article here.