WMUK finalizes purchase of WKDS 89.9 FM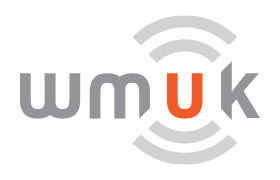 Western Michigan University has announced that it has finalized purchase of WKDS-FM from Kalamazoo Public Schools.  The station was purchased on behalf of the University's WMUK-FM, after approval was granted by the governing boards of both bodies. The total purchase is valued at $186,000, including a three-year tower lease agreement. WMUK has been operating WKDS since December 2019, branded as "Classical WMUK."
WKDS had been managed by WMUK under a Time Brokerage Agreement, allowing WMUK to shift format on its 102.1 FM signal to news and information, while moving classical music to both the WKDS 89.9 FM signal and the HD-2 channel of WMUK 102.1 FM.
The purchase closed in September 2021, after receiving FCC approval on the sale in August 2021. The acquisition was made possible in part by a gift from the Irving S. Gilmore Foundation.
As part of the agreement with the seller, KPS, a new internet-based student station will be created to provide educational opportunities for students studying Media Production at the Kalamazoo Regional Educational Service Agency, or KRESA. The internet-based student station will be managed by the Public Media Network.
WMUK 102.1 FM and Classical WMUK 89.9 FM | HD-2 serves Western Michigan and Northern Indiana with award-winning, in-depth news and analysis, cultural coverage, entertainment and music programming 24/7. Signature programming includes local, national and global news, information, arts coverage and music. WMUK is a charter member of NPR, and also offers programming from the BBC World Service, American Public Media (APM) and Public Radio International (PRI).
WMUK is the member-supported public radio service of Western Michigan University, and the Kalamazoo-based regional NPR member station.