WYCD Detroit Wins Marconi For Top Country Station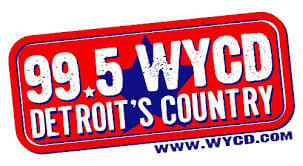 The National Association of Broadcasters named Audacy WYCD-FM (Detroit) its 2021 Country Station of the Year during Wednesday's (11/10) virtual NAB Marconi Radio Awards Celebration. WYCD previously won the award in 2012.
Marconi finalists were selected by a task force of broadcasters, and the winners were voted on by the NAB Marconi Radio Awards Selection Academy. The votes were tabulated by an independent firm. Established in 1989 and named after inventor and Nobel Prize winner Guglielmo Marconi, the NAB Marconi Radio Awards are given to radio stations and outstanding on-air personalities to recognize excellence in radio.
See the complete list of winners here.