Graham Media Moves National Headquarters Back to Detroit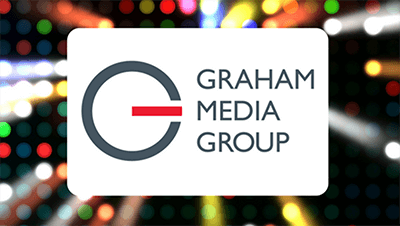 Graham Media Group, the local media division of Graham Holdings, has announced that it has moved its headquarters back to Detroit. Corporate offices are once again located in the same building as its WDIV-TV at 550 W. Lafayette Blvd.
Catherine Badalamente, President and CEO of Graham Media Group (as of March 1), announced the move, effective on March 9. This marks a return of the broadcast group's corporate offices to Detroit from Chicago, where Graham Media Group (formerly Post-Newsweek Stations) had been based since 2012.
Badalamente, who succeeded Emily Barr as Graham Media Group president and CEO, has served in a number of executive leadership roles since joining the company in 2000. She spearheaded the organization's digital efforts since 2009, most recently as vice president and chief innovation officer. Barr announced her planned retirement in January.
Graham Media Group operates in five states, with NBC affiliates in Detroit (WDIV), Houston (KPRC) and Roanoke, Va. (WSLS); a CBS affiliate in Orlando, Fla. (WKMG); an ABC affiliate in San Antonio, Texas (KSAT); and an independent (WJXT) and a CW affiliate (WCWJ) both in Jacksonville, Fla. GMG's Social News Desk is headquartered in Atlanta, and Graham Digital in Detroit.