MMTC Pushes for Hybrid EAS 'Designated Hitter' Program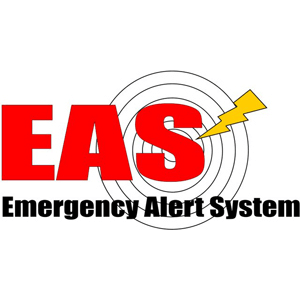 InsideRadio reports that the Multicultural Media, Telecom and Internet Council (MMTC) has long been pushing for a so-called designated hitter system that would ensure that foreign-language programming is available on the radio during a disaster. It would depend on the Federal Communications Commission administering such a program. But with broadcasters resistant to such a formalized effort, MMTC now says it sees a "hybrid approach" as a workable alternative, relying on stations to step up on their own.
MMTC President Robert Branson met last week with the FCC's Public Safety and Homeland Security Bureau and Consumer and Governmental Affairs Bureau to discuss how such a system could work. According to a regulatory filing about the meeting, he suggested that in markets where a broadcaster volunteers, the station would need to provide notice to the FCC that it will be serving as a designated hitter.
In the remaining markets, the Commission would hold a lottery or contact broadcasters directly to identify whether they can serve as the designated hitter. Recognizing that many stations do little local programming origination, Branson suggested that a station have the opportunity to "prove hardship" in order to sidestep the responsibility.
Branson says such a "regulatory backstop" that assigns a designated hitter in markets where no one has volunteered "would ensure that those who do not speak English receive crucial information after a natural disaster."
The NAB's Rick Kaplan said it is hard to believe that any foreign language station would want to announce before a natural disaster struck that it was unprepared and that its listeners should turn to another station on the dial for help. "Instead of pursuing this unnecessary proposal, the FCC should support the efforts of these industry experts and encourage potentially at-risk foreign-language stations to better utilize their services, especially before disaster strikes. This approach would most effectively address the underlying problem of a broadcaster's resiliency," he said in a disclosure filing about the meeting.
Read more here.