Why You Should Segment Your Radio Station's Email Campaigns
By: Seth Resler
Jacobs Media Strategies
It's no secret that email marketing is one of the most effective ways to reach your listeners. But with so much competition in the inbox, it's more important than ever to make sure your campaigns are targeted and relevant.
Unfortunately, many radio stations employ the same strategy for their email newsletter, writing one long weekly email newsletter that contains everything: contests, concert info, blogposts, advertisements and more. This one-size-fits-all strategy assumes that every listener who signs up for your email database does so for the same reason: They like the station. While this is true, different listeners like the station for different reasons. Some enjoy the music; others come for the morning show; others are interested in contests or concerts or specialty shows. Not all listeners are the same. Your email strategy shouldn't treat them as if they are.
By segmenting your email database and sending email campaigns tailored to each listener's interests, you can increase your open and click-through rates. You can also decrease your unsubscribe rate. So if you're not already segmenting your database, now is the time to start. It's a simple way to give your email marketing a boost and make sure your messages are being seen and read by the people who matter most.
Segment the Email Database
Start by segmenting your email database. This means dividing your contacts into groups based on shared characteristics, like location, gender or age. After all, there's no point in inviting listeners in the East Bay to a South Bay promotion, or inviting men to a "Ladies Night" event, or inviting listeners under the age of 21 to a bar promo.
In addition to segmenting the database according to characteristics, you'll always want to segment it by interests. When your listeners sign up for your email database, ask them what they would like to receive emails about. Possible answers could include:
New music
The morning show
Concerts
Contests
Specialty Shows
News (news stations can further divide this into specific topics, such as sports or politics)
Designing the Email Registration

To segment the database, you will need to create registration questions in the backend of your email database software. You will want to pre-populate the answers to the questions you will use to segment the database with a list of choices; do not create open text fields that allow the listeners to type in whatever they wish, as you would when asking their name. After all, you can only group people in your database if they give identical answers to a question.
This means that the questions you use to segment the database will use either checkboxes, radio buttons or a drop-down list. Use checkboxes if you want people to be able to select more than one answer. For example, when asking what they want to receive emails about, listeners should be able to choose more than one of the options.
Use radio buttons and drop-down lists when listeners should only be able to select a single answer. Radio buttons are a good choice when people need to read all the possible answers before selecting their answer. For example, if you are asking which industry people work in, you'll want to use radio buttons.
When people know the correct answer as soon as they read the question, they do not need to look at all of the choices, so a drop-down list will save space. For example, when asking people which city or state they live in, an alphabetical drop-down list will suffice.
Some radio stations will embed a form created using their email service provider (ESP) on their website. Other stations may use a form-builder, such as Formstack or Gravity Forms. When using a form-builder, you will need to create an identical question and then "map" the fields from the form to the email database.
Sending Tailored Email Campaigns
Once you have designed your email registration form with these questions, your listeners will segment themselves when they sign up. Now all you need to do is create tailored email campaigns for the different segments. If you currently write all of your email campaigns by hand, adding more campaigns probably sounds daunting. Fortunately, if you have the correct tools, you can automate a lot of the process using a feature called RSS-to-Email.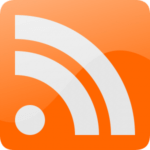 RSS (Really Simple Syndication) is a type of web feed that allows users to access updates to online content in a standardized, computer-readable format. These updates can include blog posts, news articles, audio or video clips and more. RSS feeds are typically provided by websites, and they can be read using a variety of software programs known as "feed readers." When new content is added to an RSS feed, it is automatically pushed out to all subscribed users. This allows them to quickly and easily stay up-to-date with their favorite websites without having to regularly check for new content. In this case, however, we're going to use RSS feeds to push your website's content to your email service provider so that it can be mailed out to your database.
If your station's website is built in WordPress — and many are — the good news is that your site already has RSS feeds built in. All you need to do is set up an email campaign that pulls in content from these feeds and sends it out. By placing your content in different categories in the WordPress backend, you can have it automatically sent in an RSS-to-email campaign to listeners who are interested in that category. For example, every time your radio station publishes a morning show recap, you could put it in the "Morning Show Recap" category, and — using the RSS feed for this category — have your email service provider drop a summary into an email template and send it out. Of course, you will need an email service provider that provides an RSS-to-Email feature, and not all do. For example, Mailchimp offers this feature but not Constant Contact does not.
Set up an automated RSS-to-email campaign for each of the interest groups that you set up in your registration form, and now you can send relevant emails to segments of your database without spending a ton of time writing emails. Instead, you can focus on creating website content. Best of all, as your email campaigns become more targeted, you should see the open and click through rates rise.
For more assistance on digital or social media, contact MAB Member Services at mab@michmab.com or 1-800-968-7622.
Editor's Note: The views and opinions of this article do not necessarily reflect those of the MAB. Contact the MAB for information on the MAB's official editorial policy.