HBO's "Hacks" Offers an Important Lesson for Radio Air Talent
By: Seth Resler
Jacobs Media Strategies
Over the weekend, I had an opportunity to catch up on a few quality television shows. (FWIW, The Bear and Abbott Elementary are my recent favorites.) Among the programs that I am now proudly up to date on is HBO's Hacks, a show starring national treasure Jean Smart as Deborah Vance, a wise-cracking stand-up comedian grappling with the twilight years of her long and successful career. As her star fades, Deborah loses her residency at a Las Vegas casino to a younger, hipper act.
Deborah's agent, Jimmy, pairs her up with Ava Daniels, a young comedian whose promising career path has been derailed by an unfortunate tweet. Ava is unfamiliar with Deborah's comedy career; she knows her primarily as a QVC spokesperson. The show revolves around the intergenerational pairing of the older comedian who knows the ropes of the business and the younger comic who understands that the times are a-changin'.
Most radio personalities will be able to easily identify with one of the two main characters. Older air talent will understand what it's like to face a changing industry landscape that doesn't value them as much as it once did; younger jocks are likely to understand what it's like living in the shadow of bigger names that are still riding the coattails of an act that's gotten long in the tooth.
I was particularly struck by the plot of season two, which will look familiar to any popular radio DJ who has found themselves out of work or facing contract negotiations. Warning: Spoilers ahead…
Having lost her cushy gig at the Palmetto casino, Deborah and her crew hit the road to develop a new act by testing it in front of small audiences. Once they've refined her new material, Deborah decides to pitch it to the television networks as a stand-up comedy special. Only one network bites at the pitch, but rather that give Deborah her own special, they want to include her in a single episode of a longer series about stand-up comedians. Dismayed by the offer, Deborah assembles her team for this discussion:
Deborah Vance: Okay. I made a decision. I'm not gonna take that s****y offer. I don't need a network to tell me what I'm worth. I can self-fund. I can do this myself.
Ava Daniels: You have a leaf in your hair, and I think that's a great idea.
Marcus [Deborah's manager]: Yeah, yeah, and from a financial perspective, we'd make a bigger cut of the profits. We could own and sell it directly from our own website just like Louis [C.K.]. In that one specific way.
Ava: Yeah, I mean, if we can control the edit, we don't have to worry about jokes getting cut or reordered. It's kind of perfect.
Deborah: Exactly.
Marcus: Yeah.
Deborah: Jimmy? What do you think?
Jimmy [Deborah's agent]: The partners won't be thrilled. But you are worth so much more than they're offering. I think you gotta do it.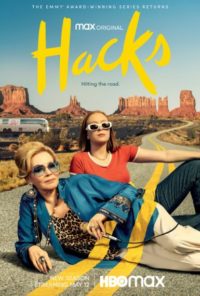 It's a thrilling scene for anybody who's ever wanted to tell their bosses to shove it and march out the door. Up to this point, the changing landscape of the industry has frustrated Deborah. At last, she has found a way to use these changes to her advantage: with new technologies, she no longer needs to rely on big corporations to distribute her content to the masses; she can do it on her own.
This plan should sound very familiar to any radio DJ who has secretly fantasized about leaving their corporate masters behind to launch a podcast or video series. But this is a fictional show, not real life. So I was surprised when, a few scenes later, Deborah encountered a very real digital hurdle:
Deborah Vance: Oh, guys, we're celebrating.
Marcus: Before we do, I just got off the phone, and it turns out that Louie had a significant subscriber base before he released his special online. Even if we were to build a website, we don't have that kind of base to lean on.
Deborah: What about our email list?
Marcus: That was the Palmetto's.
Deborah: Oh.
Translation: If you control your email list, you can bring your audience with you. If your corporate masters control the email list, you can't.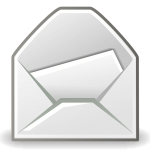 It was striking to me that the show specifically called out the email list, and even more striking that Deborah did not surmount this obstacle through a social media following. This accurately illustrates how having a large email database is more important than having a large social media following when it comes to generating revenue.
At Jacobs Media, we often talk about the difference between the digital assets that you own and those that you rent. The fact that social media doesn't provide a path forward for Deborah shows the importance of this distinction, and dispels the myth that social media alone is a realistic solution for working entertainers.
In the end — more spoilers — Deborah doesn't use the television networks or the casino's email list to promote her stand-up comedy special. Instead, she sells it as a DVD on the QVC network. This works for Deborah, but most radio DJs don't have this option.
The moral of the story? If you want to distribute a show to your fans without the help of major corporations, you will need to build your own email list.
To hear how one on-air personality successfully made the jump to self-employment by building an email list, listen to my interview with Tom Leykis.
For more assistance on digital or social media, contact MAB Member Services at mab@michmab.com or 1-800-968-7622.
Editor's Note: The views and opinions of this article do not necessarily reflect those of the MAB. Contact the MAB for information on the MAB's official editorial policy.