Podcasting Has a Privacy Problem
By: Seth Resler
Jacobs Media Strategies
Last August, I once again attended the Podcast Movement conference in Nashville. Every few years, I like to drop in on the breakout session titled, "Yes, That Marketing Advice for Your Podcast is BS." This annual session is hosted by Rob Walch, VP of Podcaster Relations at Libsyn.
Rob is one of the most knowledgeable people in the podcasting space. His 2006 tome, Tricks of the Podcasting Masters, was the book that originally got me interested in podcasting. He has a refreshingly direct style and regularly uses this opportunity at Podcast Movement to debunk common myths about podcasting.
For the most part, the presentation largely debunks the same myths each year using up-to-date data from Libsyn, so I didn't expect to see anything radically new. And for the first 40 minutes or so, I didn't. So I listened with one ear as I monitored tweets about the conference on my phone. Then, out of nowhere, Rob's tone changed. The air in the room felt different. I looked up from my phone and started paying closer attention.
Rob began to preach about a topic I had not heard him discuss before: data privacy. Rob's point essentially boiled down to this: several companies in the podcasting space rely on capturing the IP addresses of listeners in order to target them with ads. This is problematic for several reasons:
It may be unethical.
It may violate existing laws like the GDPR in the European Union.
It might violate privacy future laws that are expected to be passed in places like the U.S.
Moreover, Apple has made the data privacy of its users a priority. The company's privacy initiatives have already had an impact on retargeting ads and email marketing, affecting the bottom line of companies like Facebook. Apple could decide to extend these privacy protections to the podcasting space without warning. Given that Apple is responsible for an outsized majority of podcast downloads, this could radically disrupt the industry.
When Rob gets on his soapbox about a particular issue, it's wise to listen. But judging by the comments left by people who streamed the session online, Rob's message didn't connect in the way he probably hoped. Several viewers seemed to think he was ranting about a tangent.
In retrospect, perhaps I should have not been surprised by this. After all, these journalists depend on ad revenue from companies who make their money using in the very metrics that Rob raised concerns about. Maybe they did not want to bite the hand that feeds them.*
In any event, the moment passed and I heard no further discussion about the privacy issue. But that doesn't mean the issue was not being discussed among leaders in the podcasting space.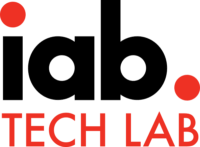 Last week, the IAB, an organization which has taken it upon itself to standardize podcast measurement to help podcasters attract advertising revenue, issued a document titled Podcast Guidance: Platform Privacy Restrictions. It was created by the IAB's Tech Lab group, and the document's signatories include representatives from NPR, The Walt Disney Company, ABC UK, and Rob Walch himself.
The paper can be viewed as a public attempt to sway the decision makers at Apple to not prevent podcast creators from capturing the IP addresses of users. It says, "If Apple extends its Private relay feature to include the same IP-masking functionality in apps, podcast content creators could be heavily impacted. The expansion of these mechanisms into the podcasting ecosystem is not a certainty and if additional privacy controls were to develop, we are asking for further participation from key players, such as Apple, to ensure that privacy is enabled in a way that respects consumers preferences but also does not damage the open ecosystem of podcasting [emphasis mine]."
The IAB offers several justifications for this, including that IP address data:
Allows creators to create a better user experience through targeted content
Reduces advertising fraud
Adds value for public service ads
Is necessary to comply with the privacy laws in different regions
Leads to monetization which, in turn, diversifies the content offered
In other words, the IAB is arguing that while some more companies in the tech industry may use IP addresses to invade people's data privacy for nefarious reasons, podcasters need to do it for benevolent reasons. But reading the document, these justifications feel like padding for the real motive:
"If frameworks like Apple's Private Relay were adopted as currently constructed, they would greatly harm revenue for the podcasting business…."
Translation: Podcasters should be exempt from Apple's efforts to protect people's privacy because they haven't figured out how to make money any other way.
The IAB has done a lot of work to bring together various podcast hosting companies and build consensus around the metrics used in the space. In short, this means that a "download" of a podcast episode hosted on Acast is the same thing as a download of a podcast episode hosted on Blubrry. This allows potential advertisers to compare apples to apples when shopping for podcasts.
But the standards developed by the IAB depend upon capturing listeners' IP addresses. The document admits that, "Without [this], the Podcast Measurement Guidelines as defined today no longer work." Apple could undo all of the IAB's hard work.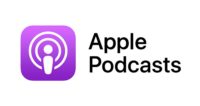 The document recognizes that the podcasting space is uniquely dependent on Apple. By some accounts, Apple is responsible for more than 60% of podcast downloads. The second largest podcast directory, Spotify, is growing but currently doesn't come close to Apple. While there is increasing evidence that YouTube is a significant source of podcast listening, YouTube is not measured by podcast hosting companies in the same manner. This explains why this document reads as if it was written for an audience of one: Tim Cook.
The document does pay lip service to the idea of protecting privacy: "We are not looking to undo privacy measures but find a solution that honors it while supporting the business models of the open ecosystem of the podcast industry." However, it offers no specific solutions that would protect privacy and allow advertisers to target listeners at the same time. Instead, it just makes a vague request for "increased and open dialogue between Apple and other podcast distribution platforms" and a "commitment to providing minimum required data points such as geolocation."
You can imagine a solution where the Apple Podcasts app asks listeners if they consent to having their IP addresses captured, but this requires work on Apple's part, which it may or may not be willing to do. On top of that, a majority of listeners might opt out of data collection.
The IAB recognizes that Apple has the upper hand here. This document is an invitation to increased dialogue between Apple and podcasters via the IAB. But ultimately, unless an acceptable middle ground can be found, it could come down to which Apple believes is the better PR move: protecting data privacy or bolstering podcasters.
At the end of the day, podcasters and podcasting companies are vulnerable unless they can find a business model that doesn't rely on advertising that violates listeners' data privacy concerns because, as the IAB put it, "Ultimately, a significant loss in user data impacts revenue opportunities." Until they find a workable model, Rob Walch is right — the podcasting industry is at risk.
*NOTE: This blogpost has been edited.
UPDATE 8/27/22: James Cridland, the Editor of Podnews, disagrees with my assessment. Please read his take on the issue here.
For more assistance on digital or social media, contact MAB Member Services at mab@michmab.com or 1-800-968-7622.
Editor's Note: The views and opinions of this article do not necessarily reflect those of the MAB. Contact the MAB for information on the MAB's official editorial policy.