Heritage Broadcasting Announces New Lifestyle Show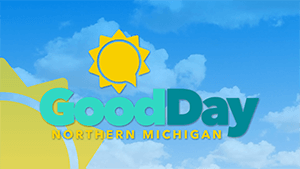 Cadillac-based Heritage Broadcasting Company has announced an additional hour to its (already) 9 hours of news and content by launching Good Day Northern Michigan beginning September 6. Viewers can watch this show on WWTV/WWUP-TV starting at 9:00 a.m. Eastern. This move will make the one-hour show the only local content northern Michigan can watch in this timeframe.
Good Day Northern Michigan is going to reflect the title of the show, it's going to be the reason viewers have a smile throughout their day.  In a press release, the station said "the show will spread the word of optimism that will lead to healthier and happier days. The conversations and stories will be organic and authentic, while also having a civil discussion and informing viewers about what is going on and around northern Michigan. We want to inspire viewers to create a civil, healthy and happy day."
"Good Day Northern Michigan is going to be a breath of fresh air for northern Michigan. For years, we all have been surrounded by uncivil, divisive conversation. This show is going to change that for anyone who watches. It will bring the principals of 9&10 to our viewers every day; and that is to inform, educate and entertain. This show has that great opportunity to touch all three of those pillars in a single hour," 9&10 News Director, Dan Firnbach, said.
Northern Michigan will see some familiar and new faces on Good Day Northern Michigan. The show will be anchored by current lifestyle anchor Madison Schlegel who co-hosts 'the four' with Xavier Hershovitz. Joining Madison will be Sid Simone, and morning show reporter Lauren Creighton. Simone comes to the station with years of experience reporting, producing and hosting shows.
Show promo below: