WPHM Continues 75th Anniversary Celebration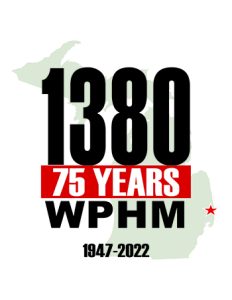 Liggett Communication's News/Talk/Sports 1380 WPHM continues to celebrate its a milestone anniversary this year.  In March of 1947, the radio station originally known as WTTH was first issued a license from the Federal Communications Commission to broadcast on AM 1360 in Port Huron with 1,000 watts of power. WTTH signed on the air December 6th, 1947 with its call sign reflecting its original owner, The Times Herald newspaper.
WPHM has marking the occasion with special tributes, promotional announcements and historical flashbacks.  The station has been developing quite a catalog of podcast interviews with former staff members and their memories of the station over the years.
Broadcasters may enjoy checking these interviews out on the station's 75th Anniversary podcast page here.  And, if you've got some favorite memories and moments, either as a listener or former employee, WPHM would like to hear from you.  Fill out the contact form on the podcast page.