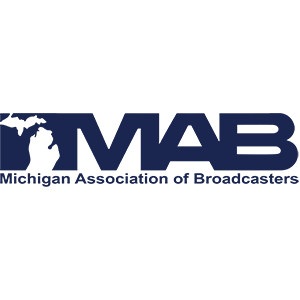 On September 13, 2022 your MAB held the first PitchFest '22 for member stations and advertising agencies to network in a speed networking virtual environment. Over 25 members signed up for the event representing 80 stations across the state. The event was co-hosted by the American Advertising Federation of Lansing. Each station could upload video links, coverage maps, calendars and a bio for
their station(s). They selected what DMA/region of the state they serve and were matched with agencies seeking coverage in those areas.
Some feedback on the event included a desire to hold the event multiple times per year vs. annually, creating partnerships with other AAF chapters in Michigan, and setting appointments prior to the event. Overall, the event was successful and new connections were made. We even welcomed a MAB Student Award Winner who is now a media producer and buyer for MSU Healthcare!
Thanks to the members and agencies that participated:
Black Diamond Broadcast Group, LLC
Radio Results Network
Midwest Communications
Townsquare Media - Kalamazoo/Battle Creek
Townsquare Media
WGHN, Inc.
Carroll Enterprises
iHeartMedia
Detroit Public Television
Midwestern Broadcasting
B103.9 WBZX, 107.1 The Drive WCKC, 107.9 WCDY
Alpha Media - Saginaw
E.W. Scripps - Grand Rapids
MacDonald Broadcasting
MacDonald Broadcasting.com
WDET-FM
McKibbin Media Group, Inc
Addis Enterprises
AAF Lansing
Rathbun Public Relations
MSU Health Care
Martin Waymire