Townsquare's WCRZ Raises $82k for Children's Hospital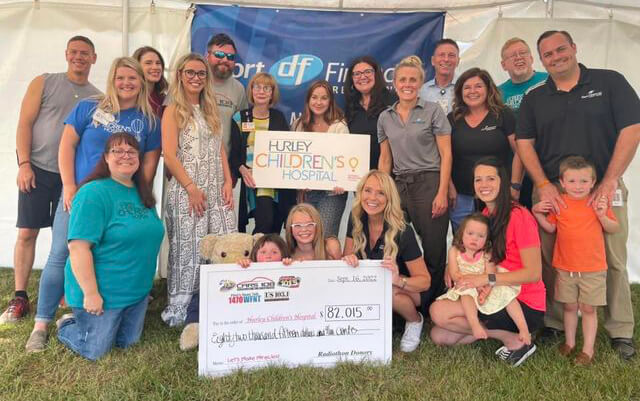 On September 15-16, Townsquare Media's WCRZ-FM (Flint) once again hosted its annual "Let's Make Miracles Radiothon" to benefit Hurley Children's Hospital.  This year's effort raised $82,105 for the hospital!  This was a 22.8% increase over the prior year.
"This is really to help with those things that are above and beyond general medical care," said Cars 108 morning co-host Lisa Marie. "When your kid is in the hospital, you're spending time up there, it's so traumatic on the parents."
Money raised helps with things like vouchers for parents to get a bite to eat and extra items to keep children occupied while they are hospitalized.
"The amount of money donated is amazing!" said Linda Tracy-Stephens, Children's Miracle Network Hospitals Director. "We would like to thank everyone from throughout Mid-Michigan." Brooklyn Kennings, Assistant Director for CMN Programs added, "The money raised will help countless children and their families."
The Radiothon was once again held outside the station's studios in Burton.
"Every dollar really makes a difference," Lisa Marie said.