WDET Welcomes Dave Kim as Manager of Digital Content and Strategy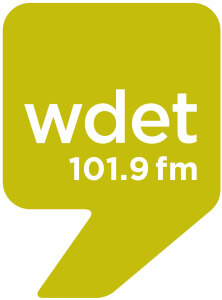 Detroit's public radio station WDET-FM 101.9 welcomes radio veteran Dave Kim as manager, digital content and strategy. Kim will lead audience growth initiatives across all digital platforms, including wdet.org, the WDET mobile app, email marketing, social media and digital media planning and attribution.
"We are thrilled to have Dave join our growing team," says WDET General Manager Mary Zatina. "He brings a unique mix of radio, nonprofit and marketing experience that very few people have in the Detroit market. The timing of Dave's hire greatly aligns with our strategy to elevate the WDET brand in the terrestrial, digital and podcasting spaces. He will be a key partner as we write WDET's next chapter."
"I can't stress enough how excited I am to be joining a heritage brand like WDET, especially during this time of growth," says Kim. "I've been a fan of the station since the very first time I heard Liz Copeland's night show in the late '90s. I'm dedicated to working with this incredible team to take WDET to new heights."
Kim brings nearly two decades of radio and consumer marketing experience with him to WDET. Most recently, he oversaw Michigan Humane's digital marketing efforts, helping to achieve record audience and revenue growth. Kim led marketing campaigns for the Detroit Free Press, Beasley Media's WCSX and WMGC, Townsquare Media's WGRD, and started his radio career at Detroit-Windsor alternative 89X. He is a co-founder of public radio station WFCB, a low-power FM station broadcasting in Ferndale, Michigan.