WZZM-TV Debuts New Streaming 'Always On' App and Channel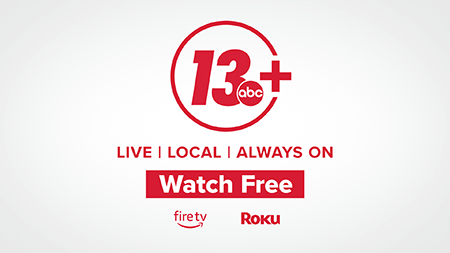 Tegna's WZZM-TV (Grand Rapids) (13 ON YOUR SIDE) has announced the launch of 13+, a new streaming app and 24-7 streaming channels on Roku and Fire TV.
Building on the success of its first-generation app launched in 2021, 13+ is a one-stop destination for local stories that matter. 13 ON YOUR SIDE's streaming app will feature a local 24-hour "Watch" stream, which will include live local news, newscast replays, extended live coverage, weather, station specials and investigations like the recently aired "Making the Medical Mile" special.
The 13+ "Watch" stream will also include:
• "Locked On Sports Today," produced by Locked On Podcast Network, featuring local experts discussing the day's biggest sports stories.
• A new weekly VERIFY show hosted by Ariane Datil and Brandon Lewis that uses trusted sources and transparent reporting to help audiences understand what's true and false.
• Daily Blast LIVE, TEGNA's live and interactive daily show that covers news, entertainment, culture, sports and the latest trending stories 24-7.
13 ON YOUR SIDE's consumers can also navigate to on-demand streaming channels to catchup on their favorite newscasts, view the latest forecast and extended coverage, watch Locked On shows for news, analysis and commentary on their favorite local sports teams and go deeper into VERIFY stories across topic areas.
"With 13+, we are bringing our viewers 24-7 access to news, sports, lifestyle content, weather forecasts and more," said, Dan Baylog, President and General Manager of 13 ON YOUR SIDE. "From breaking news to award-winning investigations, trending entertainment and original content, we have what the people of West Michigan want when they want it."