WXSP-TV to Televise 10 Griffins Home Games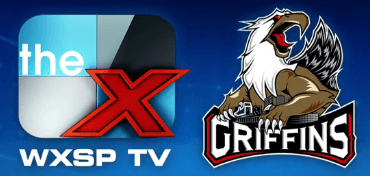 Nexstar's WXSP-TV (Grand Rapids) has announced that for the third consecutive year, the station will serve as the exclusive live in-market television partner for the Grand Rapids Griffins hockey team.  The station will televise 10 home games live from Van Andel Arena.
A sister station to WOOD TV8 and WOTV, WXSP can be found on all local cable systems as well as a series of low-power channels across the region, including in Grand Rapids (WOLP channel 27), Holland (WOHO ch. 33), Muskegon (WOMS ch. 29), Kalamazoo (WOKZ ch. 50) and Battle Creek (WOBC ch. 14).
"The spirit of local sports and local broadcasting go hand in hand. We are truly excited to continue our partnership with the Grand Rapids Griffins to bring live hockey broadcasts to our West Michigan community on WXSP-TV again for the 2022-2023 season," said Julie Brinks, vice president and general manager of Nexstar Media, Inc.
The slate of games on WXSP kicks off Saturday, Nov. 12 when the Toronto Marlies visit Van Andel Arena at 7 p.m. The 10 games will feature nine different opponents, ensuring fans in West Michigan have the opportunity to view some of the top NHL prospects coming through the ranks.
The Voice of the Griffins, Bob Kaser, returns for his 23rd season in the broadcast booth, while former WOOD-TV sports anchor Larry Figurski will be on color commentating duties on the Griffins telecasts, which will be simulcast on WOOD 106.9 FM/1300 AM.