Final Gubernatorial Debate Airs Throughout Michigan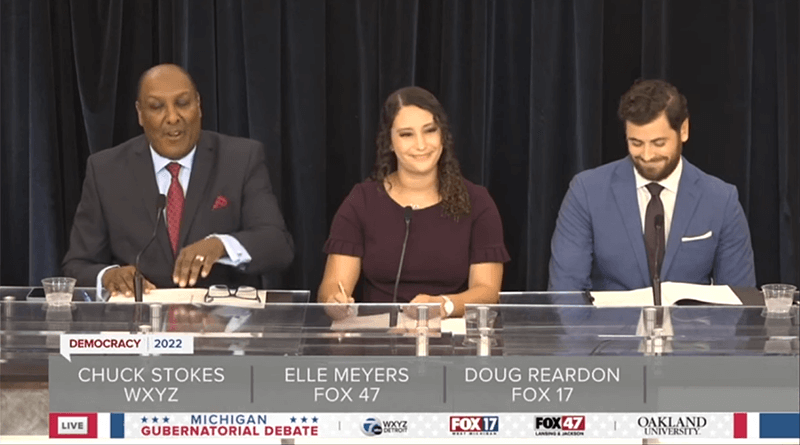 On October 25, Scripps Media stations in Michigan hosted and aired the final Gubernatorial debate between incumbent Democratic Governor Gretchen Whitmer and Republican challenger Tudor Dixon.  The event was telecast live from Oakland University and was moderated by WXYZ-TV (Detroit) political reporter Chuck Stokes.  Joining Stokes were Elle Meyers of WSYM-TV (Lansing) and Doug Reardon of WXMI-TV (Grand Rapids).
The three Scripps Media stations were joined by WNEM-TV (Saginaw), WFQX-TV (Cadillac-Traverse City) and WLUC-TV (Marquette).  Radio stations throughout the state were also invited to simulcast the event.  Stations such as WJR-AM (Detroit) and Michigan Radio (Ann Arbor/Grand Rapids/Flint) were among other public and commercial stations airing the debate throughout the state.