WLEN's "Thank A Vet" Founder Dies at 74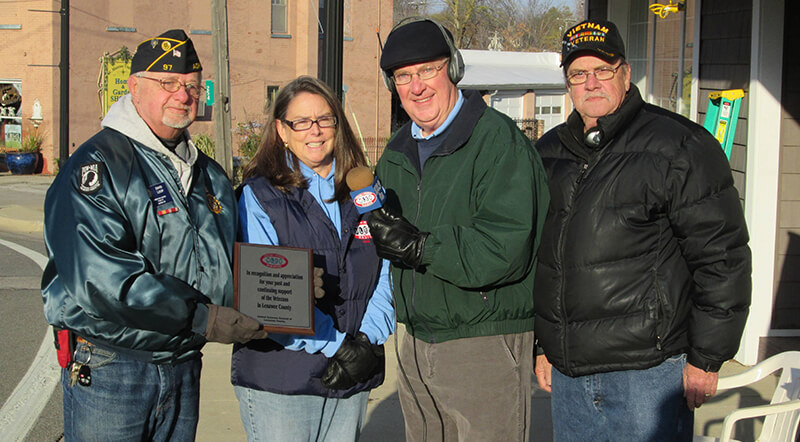 The founder of WLEN-FM's (Adrian) annual "Thank a Vet" event has passed away.  James "Jim" Gregory Mooney (pictured above, far right) died on October 25.
He was born in Braddock, Pennsylvania on September 19, 1948 and graduated in 1967 from Westinghouse Memorial High School in Wilmerding, Pennsylvania. Mooney enlisted in the United States Army serving his country honorably during the Vietnam Conflict.  He and his wife Ester moved to Michigan in the late 1970's. Mooney then worked for twelve years as an inspector at the Enrico Fermi Nuclear Power Plant.
But radio came calling and Mooney found his true passion in life as a radio advertising representative. For ten years he was employed by Tower 98 (WTWR-FM) in Monroe. He later spent an additional ten years in the same capacity at WLEN.
Mooney was very proud of his military service and being a Vietnam Veteran, and appreciated his responsibility of serving fellow veterans as a member of the Vietnam Veterans Association Chapter 142 in Monroe, where he held several offices. He was extremely active with "Thank a Vet," the annual fundraising effort for local veterans facilitated by WLEN.
As of last year "Thank a Vet" was in its 16th year and to date has raised over $300,000.00, which has been distributed to local veterans in Lenawee County.