How Your Radio Station Can Take Advantage of YouTube Handles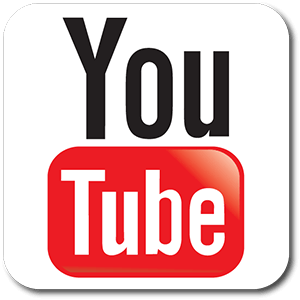 By: Seth Resler
Jacobs Media Strategies
When we talk about social networks, we often think of Facebook, Instagram, Twitter, and TikTok. But YouTube is also a social platform. While it doesn't have the same robust interaction features that the other sites have, it does allow users to connect through comments. And now, YouTube is getting even more social.
Last month, YouTube announced a new feature: channel handles. While this feature is new to YouTube, it's not new to social media; other social networks have been using handles for a long time.
What is a YouTube handle?
A social media handle is a unique identifier that allows users to find and connect with each other on various platforms. It typically consists of a user's name or nickname, sometimes followed by a series of numbers or letters. In some cases, it may also include symbols. For example, on Twitter, the handle for the company Starbucks is @Starbucks. On Instagram, the handle for actor Zac Efron is @zacefron. Handles are used to help people find and connect with each other on social media platforms. They can be used to search for someone's profile, to send them a direct message, or to mention them in a post or comment. In some cases, they can also be used to create links to someone's profile.
What will channel handles bring to YouTube? Most importantly, they will allow content creators to tag others in their videos — both on YouTube videos and on YouTube Shorts. By tagging others and getting tagged, creators will have an easier time growing their channels.
The good news is that everybody on YouTube will be able to claim a unique handle. Up until now, only YouTube channels with at least 100 subscribers have been able to claim a unique vanity URL, such as youtube.com/wkrp. Everybody else was stuck with a long, unwieldy link to their channel.
Moreover, you do not have to pay to be a member of YouTube Premium in order to claim a custom handle; they are available to all users for free. (This is a stark contrast to Elon Musk's new plan to charge Twitter users for blue checkmarks.)
With the new channel handles, YouTube links will match the handle. For example, if WKRP uses the handle @WKRP of YouTube, the link to the station's YouTube channel will be youtube.com/@WKRP. Fortunately, existing channel URLs, such as https://youtube.com/c/wkrp or https://youtube.com/user/wkrp, will continue to work, so you don't need to worry about links breaking.
At the moment, these YouTube handles are not yet in use. YouTube will introduce their full functionality in the coming months. For now, you can only reserve your handle.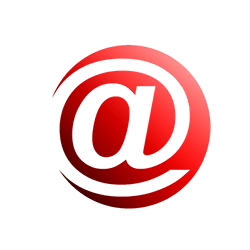 How to Reserve Your YouTube Handle

If you have — as an on-air personality or a radio station — posted videos to YouTube in the past, you will receive an email from YouTube. Check your Gmail address to see if it has already been sent to you. You can also simply navigate to https://www.youtube.com/handle.
If you have set up a unique URL for your YouTube channel, that will automatically be reserved for your handle. However, you can change this before confirming it.
If you don't have a YouTube url, you will be asked to create a handle. YouTube will suggest one for you, but you can alter it before you confirm. However, once you select a handle, you will not be able to change it, so choose wisely.
If you have multiple YouTube accounts, repeat the process for each one. You can switch accounts by clicking your profile picture in the top right corner, then selecting "Switch Account."
You can find more information about YouTube handles here.
Claim Your YouTube Handle Now

It's important to have a handle because it will allow others to find and follow your radio station more easily. A handle also makes it easier for people to remember you and your channel. Having a handle also makes it easier to build a following and grow your audience. So if you're serious about using YouTube to build your radio station's brand, choose your handle today.
For more assistance on digital or social media, contact MAB Member Services at mab@michmab.com or 1-800-968-7622.
Editor's Note: The views and opinions of this article do not necessarily reflect those of the MAB. Contact the MAB for information on the MAB's official editorial policy.ent for your post here.  You can use the page editor tools to add more content areas and content types.