WZMQ-TV Announces Key Staff Appointments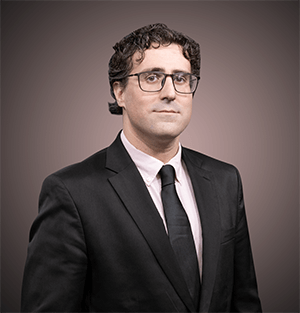 Lilly Broadcasting's WZMQ-TV (Marquette) announced the appointment of two experienced broadcasters to management positions.
Ben Talarico will become the station's first News Director. Talarico has extensive background television experience. He previously served as a news producer at WHO-TV in Des Moines, Iowa and was involved with a variety of responsibilities at WBUP-TV in Marquette from 2011-2015 and again in 2021. He holds degrees in English from Northern Michigan University and a master's degree in Creative Writing from Creighton University.
Kenn Baynard joins WZMQ-TV as Operations Director. He comes to WZMQ-TV from WBUP-TV, where he has served as Operations Manager since 2008. He began his career as Creative Services Producer at WBUP in 1996.  He joined the creative services team at WJCL-TV in Savannah, Georgia in 2004 before returning to the Upper Peninsula to continue his work in television.
"We are very pleased to add these two local broadcasters to help lead WZMQ 19 News into the future. working with Executive Producer and anchor Sarah Blakely. Ben, Kenn and Sarah will continue WZMQ's upward trajectory and expansion," said WZMQ Executive Vice President Brian Trauring.
WZMQ-TV was selected to become Northern Michigan's CBS affiliate in January 2022. The station began broadcasting live and local news weeknights at 6:00pm and 11:00pm from studios in historic downtown Marquette on October 3. The addition of Talarico and Baynard will allow the station to continue to serve the Upper Peninsula with innovative news coverage and special projects and programs.
Talarico and Baynard join the 19 News team effective Monday, November 14.