WLEN Raises Record $48,000 with 2022 Thank-A-Vet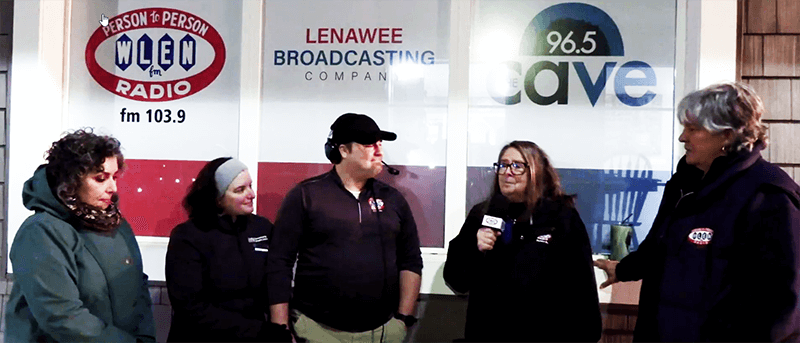 On Veteran's Day (11/11), Lenawee Broadcasting's WLEN-FM/WQTE-FM (Adrian) held its 17th annual daylong "Thank A Vet" fundraiser from 6 a.m. to 6 p.m. and this year raised a record $48,000!  This total beat last year's all-time record of $34,000.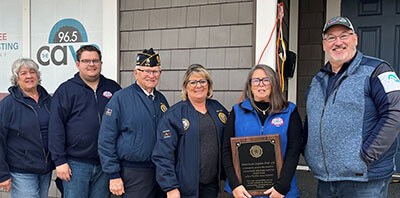 100% of the proceeds benefit Lenawee Vets through the Veteran's Dire Needs Fund administered through Housing Help of Lenawee.  A portion of this year's fundraising will also go toward a new veteran's home in Lenawee County.
WLEN staff, local veterans' organizations and area business people stood curbside outside the station studios and collected funds to support local veterans; these funds are distributed throughout the year to local veterans for assistance with rent, mortgage payments to avoid foreclosure, utility bills, rental facilities to store possessions when they are displaced, transportation stipends and for things as simple as a pair of boots to secure employment.
This year, American Legion Post 275 in Adrian recognized WLEN's support of Veterans over the many years.  Additionally, WLEN/WQTE General Manager Julie Koehn honored James "Jim" Gregory Mooney during the day of live broadcasting.  Mooney, a veteran and former station employee who founded the annual event.  Mooney passed away October 25.  Since its inception, Thank A Vet has raised close to (now) $350,000.00, which has been distributed to local veterans in Lenawee County.