WPHM Announces New Lineup for 2023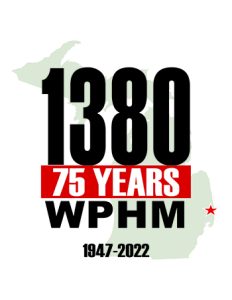 Fresh off a 75th anniversary celebration, Liggett Communication's WPHM-AM (Port Huron) has announced some lineup changes, one of which started this past Monday.
The first round of changes took effect on December 12th, with WPHM becoming an affiliate of Fox Sports Radio weeknights and Saturdays. The Jason Smith Show with Mike Harmon will now be heard from 10 p.m. to 1 a.m. weeknights. Fox Sports Radio content will also be heard in place of Sports Map Radio on Saturdays. Markley, VanCamp, and Robbins will move to the 7-10 p.m. timeslot Sunday-Friday.
"Our new relationship with Fox Sports will be a real compliment to the play-by-play sports we currently air on WPHM," said Program Director Caleb Gordon. "I hope our listeners will notice an improvement in the quality of production and content by switching to Fox Sports."
Phase two of WPHM's programming changes will begin Monday, January 16th, 2023. After five years, Hugh Hewitt and Dave Ramsey's programs will no longer be heard on the airwaves in the Port Huron area.
"We look forward to bringing some younger, fresher news-talk personalities to our mid-day lineup come the new year," said WPHM Program Director Caleb Gordon. "It has been a privilege to be affiliated with Hugh Hewitt and Dave Ramsey and we thank them for their years of entertainment and information."
New programs in the 10am-Noon and Noon-3pm timeslots will be announced in January.