WPHM Announces New Weekday Programming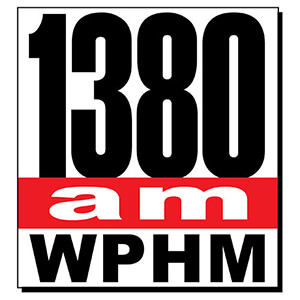 Liggett Communication's news/talk/sports WPHM-AM (Port Huron) has announced additional programming changes for 2023.  The station is welcoming two new syndicated talk shows to its mid-day lineup.  Starting January 16th, The Brian Kilmeade Show will be heard from 10 a.m. to Noon in place of Hugh Hewitt. The Chad Benson Show will air from Noon to 3 p.m. in place of Ken Coleman and Dave Ramsey.
The Brian Kilmeade Show features in-depth interviews with high profile guests and live phone calls from listeners.
"Hugh Hewitt and Brian Kilmeade are both gifted interviewers who share a similar world view," said WPHM Program Director Caleb Gordon. "Simply put, fans of our current late morning programming will enjoy hearing Brain Kilmeade's center-right perspective."
Chad Benson has guest hosted The Tom Sullivan Show, heard afternoons 3 to 6pm on WPHM. He also co-hosts the local afternoon drive show on KTAR in Phoenix in addition to his nationally syndicated talk show. The Chad Benson Show features a fresh take on world events while also sharing Chad's unique sense of humor.
"We very much appreciate Dave Ramsey's common sense financial message, which is why he's been a part of our lineup for the better part of two decades," said Gordon. "With Tom Sullivan's show being so popular on WPHM, it only made sense to bring Chad into the mix when looking at the next two decades of our news talk programming."
Additionally, WPHM will become an affiliate of the Weatherology Radio Network, which will provide live weather reports during the morning show and hourly updates throughout the day. The programming changes are in addition to changes announced in December of last year, which included the addition of Fox Sports Radio evenings and weekends.