Michigan Radio Partners with Detroit Documenters to Enhance Detroit Coverage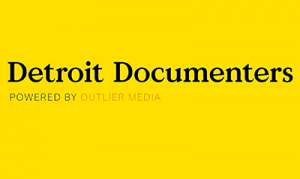 Michigan Radio has entered into a partnership with Detroit Documenters that will help enhance coverage of the City of Detroit.
Detroit Documenters is a network of newsrooms and community organizations committed to participatory civic media, which uses community members as citizen journalists to cover local government meetings. These Documenters are paid to attend public meetings (like Detroit City Council meetings). They live tweet and take notes on what happens, and those notes are edited by journalists. They're made available for anyone to read and for journalists to use in their reporting. This community-powered reporting helps provide a record of important local policy decisions that otherwise might receive no media coverage.
As part of this new partnership, Michigan Radio will produce stories based on Documenters reporting or share their reporting across the station's digital and social media platforms. Michigan Radio will also provide an editor to help edit the work that Documenters are producing, and support in the recruitment of new Documenters in Detroit.
As a partner, Michigan Radio will be involved in monthly collaborative editorial meetings and have access to the Detroit Documenters network of local journalists and fact-checkers that can be used to enhance the station's reporting in Detroit.
"The Detroit Documenters are doing important work by covering what's taking place at hundreds of city and county meetings during the year," said Sarah Hulett, Director of Michigan Radio's Enterprise unit. "This partnership will allow us to provide more coverage for the citizens of Detroit while also helping to hold local government more accountable."
Michigan Radio has previously partnered with Detroit Documenters in the publication of a voting guide that contained information on the candidates, issues and voting process ahead of the 2022 midterm election.
In addition to Michigan Radio, the Detroit Documenters network also includes Outlier Media, WDET, The Detroit Free Press, Planet Detroit, Bridge Detroit and the Detroit MetroTimes.