The Block Comes to Kalamazoo & Battle Creek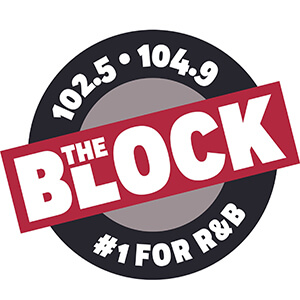 Townsquare Media has announced the debut of a new radio station in the Kalamazoo/Battle Creek market.  WBXX-FM (Marshall/Battle Creek) has been teamed up with translator W273AR (Paw Paw/Kalamazoo) to become "WBXX 102.5/104.9 The Block, Southwest Michigan's #1 for R&B."
The new format launched on January 16. "I am beyond proud to be part of Kalamazoo's new R&B radio station," Townsquare Media director of content Dana Marshall said. "Over the years, people have expressed to me countless times at events like the Do-Dah Parade and Ribfest, that there is not a radio station for them. I'm so happy to say, now there is with 102-5 and 104-9 The Block."
"I'm excited to be working on a project as big as this one," The Block's brand manager Da'Jzon Hughes said. "The Block will serve as a station for the urban community and I couldn't be prouder to serve my community with something it's been searching for!"
Hughes will DJ the afternoon drive on WBXX from 3-7 p.m. every weekday. He's a native of Kalamazoo and is also the production director for Townsquare Media's cluster of Southwest Michigan radio stations including 103.3 WKFR, 107.7 WRKR and 95.3 WBCK.
Joining Hughes on the air will be DeDe In The Morning weekdays 5-10 a.m. and Saturdays 6-10 a.m. as well as The Quiet Storm with Lenny Green weeknights from 7 p.m. until midnight. More exciting additions to the lineup will join The Block in the coming weeks and months, so stay tuned!