WKAR First Michigan Station to Offer NPR+ Podcast Bundle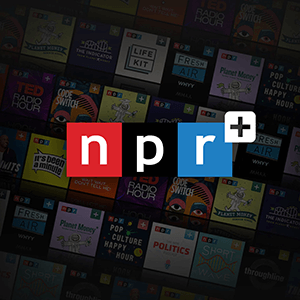 WKAR-AM/FM (East Lansing) is one of 33 stations across the nation and the only one in the State of Michigan to offer the new NPR+ podcast bundle. Planet Money, NPR Politics Podcast, Code Switch, and Wait Wait...Don't Tell Me! are just a few of the podcasts that supporters of the NPR+ bundle will be able to enjoy.
The NPR+ bundle is a great way for fans of NPR and WKAR to receive all of their favorite content, including podcasts and bonus content, in one organized hub. On occasion, subscribers are given early access to certain content once they subscribe to the NPR+ bundle.
"The NPR+ bundle is an exciting new venture of NPR and member stations, exclusively available to new sustaining donors at participating stations like WKAR," said John Lansing, NPR CEO. "If you're a new donor, a recurring gift will support WKAR's incredible public service to your community, while also giving you access to sponsorship-free listening and exclusive bonus content from many of the NPR podcasts you love."
Listeners to WKAR and NPR in the mid-Michigan community can access NPR+'s full slate of 13 sponsor-free podcasts and exclusive content by donating a minimum of $8 per month (or $96 per year) to WKAR. The current subscription fee for individual NPR podcasts is $2.99 a month (or around $39 monthly for all 13 podcasts), so the NPR+ podcast bundle is a fantastic way to save for fans of WKAR.
Listeners can access NPR+ by making a donation at wkar.plus.npr.org/. Donations made to unlock NPR+ are recurring, either on a monthly or annual basis.
"Subscribing to the NPR+ podcast bundle is a great new way to support WKAR's local journalism while getting something great in return, aside from that warm and fuzzy feeling of making a difference," said Kevin Cooney, WKAR's director of annual giving. "This new feature also presents the opportunity for local stations like WKAR to strengthen partnerships and increase the reach with NPR and our local communities."
"This new endeavor will help WKAR reach new audiences that tend to engage with digital content more often than content shared through traditional avenues," Cooney continues. "As WKAR looks forward to 2023, the station is making strides to expand its digital content efforts, and this is the perfect opportunity that can help WKAR continue to share the good work of the broader community."
"Individual listeners supporting local public radio stations has always been the foundation of what makes the NPR network and public radio possible," said Lansing. "No other media organization can match the depth and quality of local and national reporting in the public interest that NPR and local Member stations like WKAR deliver."