WDIV-TV Launches "Help Desk"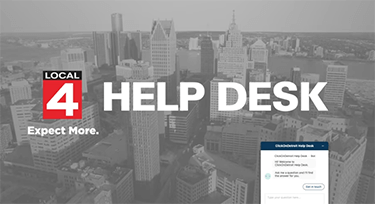 Graham Media's WDIV-TV (Detroit) has launched "Help Desk" to create an audience-driven community information portal to help viewers and users meet their information needs.
The customer service portal allows users to message the WDIV newsroom with questions, search a growing knowledge base of community information, and even interact with the WDIV newsroom in real time through live chats.
Help Desk is accessible at the station's website: ClickOnDetroit.com.
"Help Desk is a listening post for community information needs," said Ken Haddad, digital content and audience manager for WDIV. "As users share questions and make requests, our newsroom will be able to respond with journalism-backed answers. We'll also compile information in our local knowledge base to create self-service portals for access around the clock."
WDIV will train employees as support agents who respond to incoming questions, news tips, and comments from the public. Agents will refer inquiries to the newsroom for possible stories on WDIV-TV and ClickOnDetroit, and document answers in the community knowledge base for self-service access.
"We consider our television viewers and our readers on ClickOnDetroit.com our customers and our product is verified, journalism-based information," said Bob Ellis, general manager of WDIV Local 4. "Help Desk aims to treat incoming messages and questions with the white glove customer service we've come to expect from our favorite brands."
Along with public-facing tools, Zendesk provides the Help Desk team with real-time customer support metrics to optimize response times and help the WDIV team respond to people with minimal delays. Trending questions to the Help Desk will signal the team to add answers to the knowledge base and drive coverage in newscasts and across digital platforms.
Help Desk is built on the Zendesk customer support platform and supported by a grant from the Google News Initiative.