New EAS Handbook Available/Form One Filing Deadline Approaching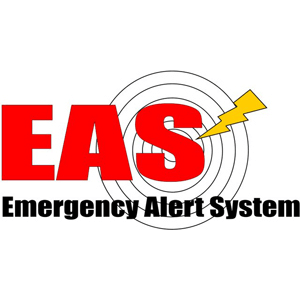 Your MAB has learned that the FCC recently issued a new, 2023 edition of its EAS Operating Handbook.  As noted in the FCC EAS rule Part 11.15: "A copy of the Handbook must be located at normal duty positions or EAS equipment locations when an operator is required to be on duty and be immediately available to staff responsible for authenticating messages and initiating actions."
Although the FCC has not established a deadline by which EAS participants must download the new EAS Handbook (nor do they plan to issue a Public Notice on the updated Handbook's release), stations should download the new handbook at their earliest convenience and replace the older handbook they may have on-hand.  The updated handbook is available here: https://www.fcc.gov/file/24607/download and it is also posted on the FCC's ETRS webpage under "ETRS Resources and FAQs: https://www.fcc.gov/general/eas-test-reporting-system#Resources%20and%20FAQs.
Stations are also reminded that February 28 is the deadline for filing their EAS Form One information for 2023 in the ETRS.  MAB Washington Counsel David Oxenford reports that filing instructions are provided in the Public Notice issued by the FCC earlier this month (see also his articles here and here).
All EAS Participants – including Low Power FM stations (LPFM), Class D non-commercial educational FM stations, and EAS Participants that are silent pursuant to a grant of Special Temporary Authority – are required to register and file in ETRS, with the following exceptions:  Analog and digital low power television (LPTV) stations that operate as television broadcast translator stations, FM broadcast booster stations and FM translator stations that entirely rebroadcast the programming of other local FM broadcast stations, and analog and digital broadcast stations that operate as satellites or repeaters of a hub station (or common studio or control point if there is no hub station) and rebroadcast 100 percent of the programming of the hub station (or common studio or control point) are not required to register and file in ETRS.  Carefully read the Public Notice and the form to make sure that all necessary information is properly uploaded.