WCMU Celebrates 50 Years of Radio Service with Programming Changes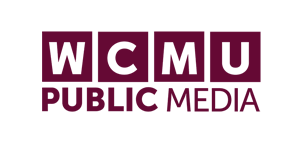 WCMU Public Media, celebrating its 50th anniversary has announced that it has several new services.  As of March 1, the station is offering its radio listeners expanded news coverage and a 24/7 classical service.
Debbie Hamlett, Executive Director and General Manager said, "We're honored to play an important part of our listeners everyday lives and look forward to providing even more news and classical music."
In a press release, the station announced that its main broadcast service will now feature the latest news, intelligent discussions, and much needed context about events happening here in Michigan and around the world each weekday. Programs including BBC Newshour, On Point, 1A and The World are joining the station's lineup, keeping listeners updated on the day's latest news. On weekends, the station will air a variety of news, conversation, and storytelling on Weekend Edition, All Things Considered, Bullseye, The Moth Radio Hour, The TED Radio Hour and Left, Right & Center. And, on Saturday and Sunday evenings, listeners will continue hearing some of your favorite music programs, including The Juke Joint, Destination Out, Homespun, Folk Alley and American Routes.
The station also announced the debut of the new WCMU Classical service, which will showcase young musicians on From the Top, and present symphonies from around the world on SymphonyCast.  Footlight Parade provides a celebration of classic Broadway and Hollywood musicals from the early 20th century to current hits, Pipedreams highlights pipe organ music and Performance Today features concerts and interviews. This and so much more will be heard daily on our 24/7 classical music service.