MPA Presents "Coping with Trauma"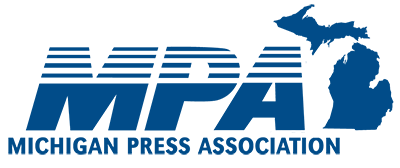 Covering trauma impacts those who do the reporting. The recent tragedy at Michigan State University has impacted the journalists covering the events as well as journalist parents of MSU students, journalist alumni of MSU, as well as their friends and loved ones. And this occurred in the wake of the November 30, 2021, mass shooting at Oxford High School. Moreover, MPA members have had to cover a pandemic responsible for many, many deaths and devastating illness in our state and nation, civil unrest, and the never ending stories of murders, natural disasters and other events that impact communities in a tragic way.
MPA understands that journalists are the first to respond to emergent situations…right behind police, EMT and Fire personnel…and doing the job of reporting these events can lead to stress and trauma. Visual trauma is one of the most difficult to deal with effectively. It is important for journalists to understand the nature of trauma, to be educated and given resources to help deal with the trauma, and a place to discuss individual experiences and coping mechanisms. That is why the MPA has enlisted the help of an expert brought to us by our friends at Butzel Long…
Please join us for a Zoom webinar on March 13 from 9:00-10:30 am led by Debbie Vallandingham, a licensed clinical social worker and Director of Grief Care at Angela Hospice. A graduate of Wayne State University, Debbie has worked with individuals, children, adolescents, young adults, couples, families and groups in the areas of grief and loss, including end of life care, palliative care and hospice. Aiming for innovative approaches, she initiated Angela Hospice's virtual groups including a Survivors of Loss from Suicide and Overdose, Navigating Grief, Grieving Parents, Living with Grief, and a music therapy group for children.
Debbie works as a registered therapy animal team with her dog Piper, a toy fox terrier, through the Alliance of Therapy Dogs. She provides clinical and administrative supervision to social work interns and professionals. She is the author of Good Grief, a self-guided workbook for those grieving the death of a loved one. She is also a Certified Grief Counseling Specialist.