Nexstar Media Charitable Foundation Donates $5,000 To Michigan State University's Spartan Strong Fund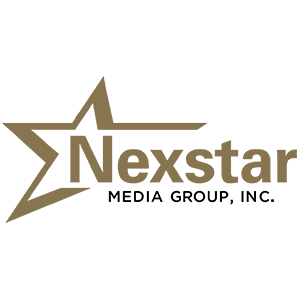 The Nexstar Media Charitable Foundation and WLNS-TV, the Nexstar Media Inc. television station serving Lansing, MI, and the surrounding area, today announced that the Foundation will donate $5,000 to the Michigan State University's Spartan Strong fund.
On February 13, 2023, a mass shooting occurred in two buildings on the campus of Michigan State University. Three students were killed and five others injured. While MSU is covering hospital bills for the injured students, the Spartan Strong Fund has been created to provide support for the evolving needs of the individuals most critically impacted. The fund will also be used for student and staff counseling, as well as recognition for those involved with the crisis, such as first responders. Each situation and need is unique and evolving, but the university is committed to working with those most critically impacted to identify meaningful ways to provide support.
"The WLNS 6 News team was devastated by the tragedy that occurred at Michigan State University on February 13th," said Marci Daniels, Vice President and General Manager of WLNS-TV. "We mourn with our community, and we'd like to contribute toward providing much needed support for the students that were injured and for others that were most impacted. We trust this will help make a difference and help ease the pain during the healing process. It will be a long journey and we need to stay Spartan Strong."
"As the MSU family continues to heal, the support and encouragement from partners like Nextstar is a powerful reminder of the strength within our Mid-Michigan community," said Interim President Teresa K. Woodruff. "We are grateful for their support of the Spartan Strong Fund—which will provide critical financial flexibility as we work to identify meaningful ways to address the evolving needs of those most affected."
The Nexstar Media Charitable Foundation's mission is to contribute to and work with public charities and non-profit organizations to improve the communities in which Nexstar Media and its subsidiaries do business. The foundation was originally established in 1958 and it makes donations of approximately $350,000 annually.