April 18 SMPTE Meeting Includes Tour of WWJ-TV/WKBD-TV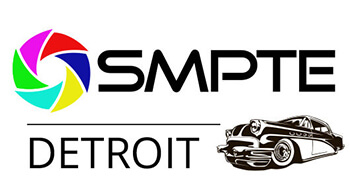 The Society of Motion Picture and Television Engineers (SMPTE) Detroit Section will host a meeting this Tuesday Night (4/18) at the studios of WWJ-TV/WKBD-TV in Detroit.  The meeting is free and open to guests and non-members and begins at 7:00 p.m.
The topic will be "Building a 21st Century Newsroom."  This month we will see how CBS-owned WWJ-TV built a 21st century newsroom from scratch, using a different programming paradigm emphasizing streaming. Equipment selection, facility design, and workflow will be described. A tour of the facility will follow the presentation.
The WWJ-TV/WKBD-TV studios are located at 26905 W. 11 Mile Road in Southfield.  Guests for this meeting are asked to park in the visitor parking or the west parking lot and enter through the main entrance (closest to 11 Mile Road), where you'll check in with the receptionist.