WKAR Publishes Weekly Newsletter for Residents of Mid-Michigan Communities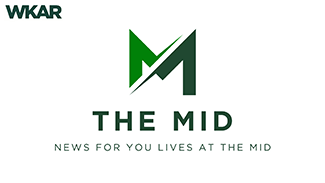 WKAR Public Media (East Lansing) has announced that it is leveraging its position and mission to better connect Michiganders to their local communities with the creation of its newsletter, The Mid. This weekly publication serves mid-Michigan residents 45 to 54 years of age. Its curated content connects community members with local activities, political and economic trends, and life advice to help them make the most of their time, budget, and resources. Featured regions span Jackson to Ann Arbor and Lansing to Hastings.
"The Mid is a great new way to stay informed and engaged," said Shawn Turner, WKAR general manager. "Rather than searching multiple websites and platforms for mid-Michigan news, our subscribers receive one reliable source for local news, events, and lifestyle features that are for you and from your community."
The stories and media featured in The Mid are sourced from Michigan writers, reporters, and publications, including WSYM-TV and the Argus Press. From maple syrup festivals to brewery grand openings, the editors of The Mid appreciate all contributors for their submissions.
"Our newsletter is different from your social media or newspaper," said Brant Wells, senior director of television and digital operations at WKAR. "We've already filtered through the noise to identify the content relevant to your needs and interests. You can rely on our curated results to hit your inbox every Wednesday with fun and exciting opportunities that make the most of your time and budget."
The Mid launched on March 22, 2023. Join your neighbors in making the most of your community and local offerings. Subscribe today.
*Content shared in The Mid is not a representation of WKAR's support for the views or values of our contributors. Only the content itself.