Lenawee Broadcasting's Julie Koehn Appointed to NAB Radio Board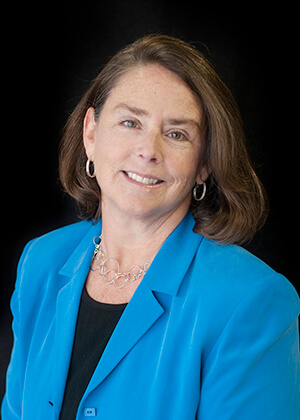 The National Association of Broadcasters has announced the results of the 2023 NAB Radio and Television Board of Directors elections. The two-year terms of the elected board members will begin in June 2023.  Of note is the appointment of longtime Michigan broadcaster (and 2016 Michigan Broadcasting Lifetime Achievement Award recipient) Julie Koehn.
New board members are listed in italics; other Board members listed below have been re-elected.
Here are the NAB Radio Board Elections (odd-numbered districts):
Allen Power
President of Broadcast Media
Salem Media Group
District 1 - New England
Mike Tarter
President/CEO
Forcht Broadcasting
District 5 - WV, KY
Nick Martin
General Manager
Big River Broadcasting
District 9 - GA, AL
Julie Koehn*
President and CEO
Lenawee Broadcasting Company and Southeast Michigan Media
District 13 - MI
Dana Withers
President and CEO
Withers Broadcasting/Dana Communications/Stone Canyon Media
District 17 - IL
Nic Anderson
Director, Government Affairs/General Manager Minneapolis
Salem Media Group
District 21 - MN, ND, SD
Tery Garras
Vice President of Radio
Morgan Murphy Media
District 25 - OR, WA
Collin Jones
Executive Vice President, Strategy and Development
Cumulus Media
District 3 - PA
Dave Hoxeng
Catalyst
ADX Communications
District 7 - FL, PR, VI
Matt Mnich
Chairman and CEO
North American Broadcasting, Inc.
District 11 - OH
Kenneth W. Forte
President and Co-Owner
R&F Communications
District 15 - TN, AR
Will Payne
Owner
Payne Media Group
District 19 - OK, N. Texas
Felipe Chavez
Chief Operating Officer
Bustos Media
District 23 - N. CA, AK
Appointments:
Effective immediately, iHeartMedia/Des Moines, IA Market President Joel McCrea will assume the District 14 (IA, WI) board seat that was held by Gabe Fleet formerly of iHeartMedia.
Starting in June, 2023, Cumulus Media Chief Technology Officer Conrad Trautmann will be appointed to the designated held by Cumulus Media's Mary Berner.
*As of June 2023, Julie Koehn will be appointed to District 13 (MI) and Chris Ornelas will be appointed to a designated seat vacated by Bill McElveen who termed out.
NAB Television Board Elections:
Byron Allen
Founder, Chairman and CEO
Allen Media Group/Entertainment Studios
Christopher Cornelius
VP, Business Development
Morgan Murphy Media
Robert Hubbard
President and CEO
Hubbard Television
David Bradley
Chairman and CEO
News-Press & Gazette Co.
Dave Hanna
President
Lockwood Broadcast Group
Perry Sook
Chairman and CEO
Nexstar Media Group, Inc.
Appointments:
Effective immediately, Kristopher Jones, executive vice president and head of Government Relations at Fox Corporation, has been appointed to the designated seat currently held by Joe Di Scipio, senior vice president, FCC legal and business affairs and assistant general counsel at Fox Corporation.
Effective immediately, Dean Littleton, senior vice president of Local Media, The E.W. Scripps Company, has been appointed to the designated seat currently held by Brian Lawlor, president, Scripps Sports, the E.W. Scripps Company.
As of June 2023, Keith R. Murphy, senior vice president, Government Relations and Regulatory Counsel, Paramount Global will be appointed to the designated seat currently held by DeDe Lea of Paramount.